Celebrating the life of Krista Roth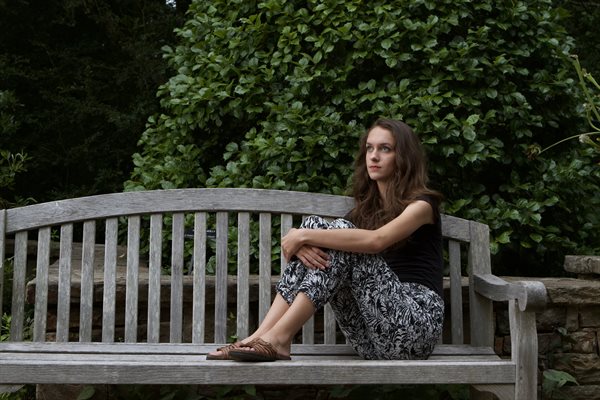 Krista Roth, a senior in the Department of Chemical and Biomolecular Engineering, had a bright and optimistic outlook, a witty and dry sense of humor, and a devotion to helping others and the planet that she called home for 21 years.
For Roth, a bachelor's degree in chemical engineering was her ticket to make a positive impact.
"My passions for math, physics, problemsolving, and chemistry led me to chemical engineering," she wrote on her personal website. "I would like to combine my education and passions to help others and make the world a better place."
Roth planned to graduate in May 2021. Her parents, Tom and Jenni Roth, treated her to an early graduation present, a vacation in Costa Rica to visit her "adopted" Costa Rican brother Felix Fonseca. Tragically, she died on the Atlantic coast of Costa Rica on January 20, 2021.
"Incredibly full, yet incredibly short, describes the life of Kristina Grace Roth, of El Paso, Illinois," reads the first line of her obituary.
She was a 4-year member of the Marching Illini, where she served as a trumpet section leader. She was also extremely creative. She began working part-time at age nine for her parents' photography and videography business, Heirloom. Her high school lab safety video—co-created with her friend Sydney Butikofer, who also majored in chemical engineering at the University of Illinois— is legendary.
"I am incredibly fortunate to have gone into chemical engineering with Krista," Butikofer said. "As a student, she was very clearly organized, responsible, and hardworking—I would often rely on her to remind me of deadlines and exams."
Butikofer said she was lucky to experience Roth's immense curiosity and passion for learning about science, which was contagious.
"Krista loved learning and talking about chemistry, outer space, and physics," Butikofer said. "I already miss these discussions dearly—I wish I could ask her if she liked learning about process controls or electrochemistry. If anything, I want to carry her passion for learning with me as I finish out our senior year and into my future career."
ChBE classmate Jonathan Gong described Roth as unbelievably welcoming and kind. He said she had an enormous impact on his time at Illinois, where they shared many friends, classes, and registered student organizations; both served on the officer board of the American Institute of Chemical Engineers (AIChE).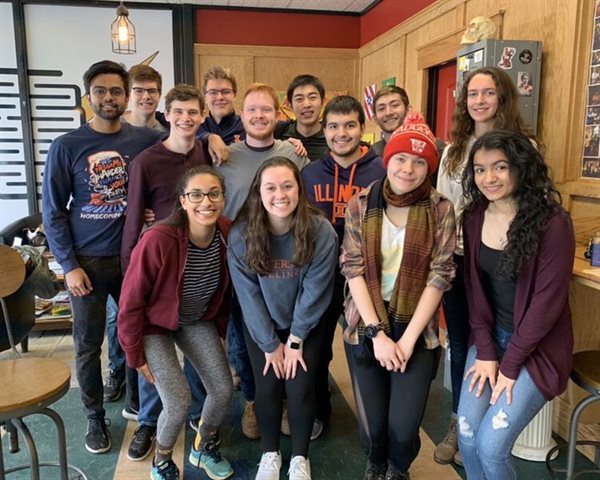 "The fundraisers and philanthropy programs that Krista organized for AIChE were well put together and allowed us to give back to our community," Gong said. "Krista's legacy spans far and wide; although her loss is a terrible tragedy, she has positively impacted many lives, including my own. I am honored to have known and worked with her."
Roth applied her passion, creativity, and background in chemical engineering to positively impact lives by addressing energy and water crises.
In the summer of 2020, she was an engineering intern at Water Mission, a Christian engineering non-profit that builds safe water, sanitation, and hygiene solutions in developing countries and disaster areas.
She also worked as an undergraduate researcher in the lab of assistant professor Xiao Su on electrochemical separation to create and test molecularly selective electrodes to remove toxic contaminants and recover valuable catalysts and other materials from water.
Her passion for providing safe water sources was inspired by Can Do Kids International (CDK), a Christian nonprofit co-founded by her mother Jenni Roth that works in partnership with rural communities and their schools in Kenya to provide water systems that harvest, store, and dispense large quantities of water. Upon graduation, she planned to work with CDK on water projects in Africa before starting her first engineering job.
The department was honored to award Roth's bachelor's degree posthumously; she graduated with a departmental distinction for her noteworthy GPA. Roth was recognized along with her chemical engineering friends and peers during our May 2021 convocation ceremony.
Her friends in ChBE and the Marching Illini held a virtual service celebrating Roth's incredibly full life on March 9, 2021, followed by an in-person candlelight vigil on what would have been her golden birthday, April 22, 2021, which was notably Earth Day.
"Krista Roth began her undergraduate studies in 2017 and proved her merits to be among our best students," said department head Paul Kenis, the Elio Eliakim Tarika Endowed Chair. "She illustrates how ChBE students go above and beyond. We can all derive inspiration from her efforts to actively combat global water security issues, a noble pursuit that continues on in her memory."
So far, more than $171,000 has been raised through CDK in celebration of Krista's life, honoring her legacy and efforts to supply others with safe water. Already, eight systems are constructed or under construction in Kenya, and construction will begin on six more systems this summer. These funds will also support long-term ministry projects in the Ukraine and Philippines.
Friends and family came together on Roth's Earth Day golden birthday to support her childhood dream to save the rainforest. "Krista's Rainforest Sanctuary" has been established in the Monteverde Cloud Forest in Costa Rica. This project will reforest several acres of land and serve as a conservation, research, and education site. A Facebook page will be created to show the progress of the project; the link will be posted on Krista's webpage (link below) in the future. The project kicked off in May with ground preparation, and in June, Costa Rican friends and volunteers will plant several hundred trees.
Contributions in celebration of Roth's life can be made at www.candokidsinternational.org/krista.