Diao honored with 2021 Campus Distinguished Promotion Award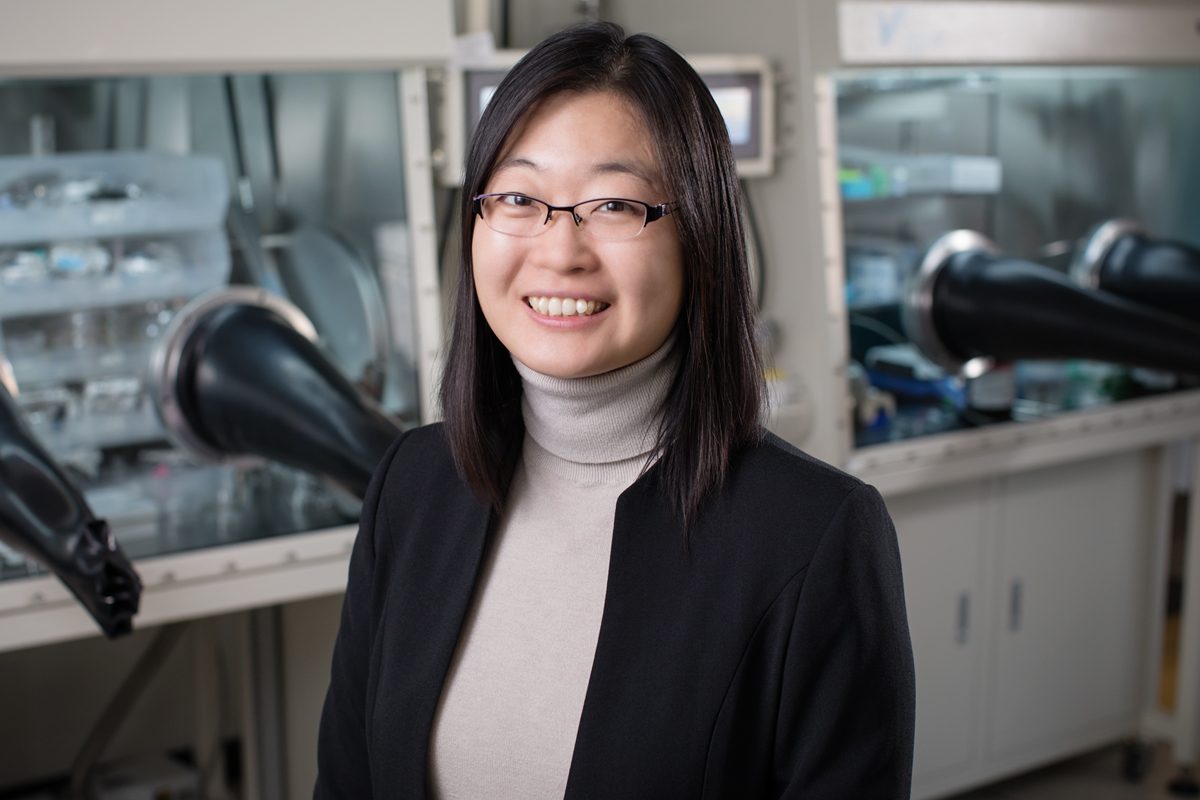 Chemical and biomolecular engineering professor Ying Diao received a 2021 Campus Distinguished Promotion Award from the University of Illinois Urbana-Champaign in recognition of the scope, quality, and impact of her scholarship, teaching, service, and engagement efforts.
In recent years, the Provost has invited the Campus Committee on Promotion and Tenure to identify particularly excellent cases during the promotion review process, noting those scholars whose contributions were truly exceptional.
"Your dossier was identified as one recommended to me for special recognition," said Vice Chancellor for Academic Affairs and Provost Andreas C. Cangellaris in the letter announcing Diao's distinguished promotion. "I am delighted to let you know that your accomplishments stood out as particularly remarkable, in a context where virtually all 100+ cases reviewed were excellent."
The Campus Distinguished Promotion Award comes with a discretionary fund to support the recipients' scholarly activities. Eleven other scholars also received this honor, including six who were promoted to the associate professor rank along with Diao and five others who were promoted to full professor.
"This recognition brings distinction to you and to our college," said Gene Robinson, Interim Dean of the College of Liberal Arts & Sciences and Swanlund Chair in Entomology. "While we don't do our work to achieve honors like these, it is always gratifying to see the efforts of our faculty be recognized by peers on campus who know us best."
Diao established her lab at Illinois in 2015 to understand the assembly of organic functional materials and innovate printing approaches that enable structural control down to the molecular and nanoscale.