2023 Winter Convocation
The Department of Chemical and Biomolecular Engineering is planning an in-person convocation ceremony to celebrate your academic achievements. The departmental convocation recognizes ChBE graduates who earned bachelor's and master's degrees and includes a hooding ceremony for our doctoral graduates.
When:
Saturday, December 16, 2023
1:30 p.m. | Doors open at 12:30 p.m.
Where:
Lincoln Hall Theater, Lincoln Hall
Reception to follow (UIUC YMCA, 1001 S Wright St, Champaign)
Registration:
Registration is required to participate in the ceremony. Registration guarantees you six guest tickets.
Deadline to register is November 17, 2023. Registration is now closed.
Watch:
The ceremony will be streamed live.
Remarks will be given by the department head, a representative of the College of Liberal Arts & Sciences, and an alumni keynote speaker Paul W. Jahn. Paul Jahn is the COO of Cadenza Innovation Inc., a lithium-ion battery technology and manufacturing company based in Danbury, CT. He leads the team that is building a first of its kind 5 Gigawatt hour per year lithium-ion battery factory in the Northeastern U.S. This facility will bring Cadenza's uniquely safe lithium-ion battery technology to the U.S. energy storage market and create close to 1000 new jobs.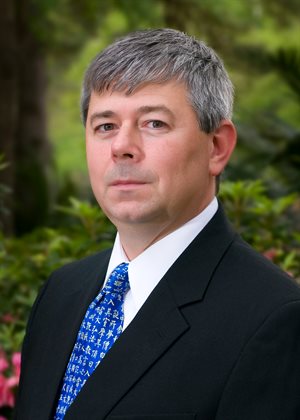 From 2017 to 2022, Paul was the COO of Syrah Technologies, the U.S. subsidiary of Syrah Resources, an Australian mining company. There he recruited and led the Louisiana based team that designed, constructed, and started-up the world's first plant outside of China capable of converting natural flake graphite into active anode material for lithium-ion batteries used in electric vehicles.
Before joining Syrah, Paul was Senior Vice President and a partner at Middough Inc., a national engineering and construction management firm. There he was responsible for leading the company's activities in the chemical, refining, midstream, and oil & gas industries.
His career prior to joining Middough in 2007 was evenly divided between manufacturing, marketing, and business management roles at Air Products and strategic relationship management roles at Bechtel and Aker Kvaerner.
Paul earned a B.S. degree in Chemical Engineering in 1981 from the University of Illinois Urbana-Champaign and an M.S. degree in Management Science in 1983 from the Sloan School of Management at MIT, where he was an Alexander Proudfoot Fellow.
Paul and his wife Mickey reside in Houston. They have three children and two grandchildren.
The ceremony will be live-streamed for those who would like to participate virtually. A link to the live-stream will be added to this page as soon as it is available.
Notes:
This event is for graduating ChBE students only, and is separate from any college and campus ceremonies. Students may choose to attend those ceremonies as well.
Academic attire is required for all graduates who participate in our convocation ceremony; information about academic attire, including how to order, is available on the Commencement website.
Instructions to change how your name will appear on your diploma and transcript can be found on the Registrar's website. Diploma names dictate what is displayed on your diploma and are used in the convocation program, lists of graduates, etc. If you have any questions about your diploma, please call the Office of the Registrar at (217) 333-0210.

COVID-19: Current University guidelines do NOT require that face coverings be worn or proof of a negative COVID-19 test or a COVID-19 vaccination record be provided. Any updates to this guidance will be e-mailed to graduates and shared on the university's

COVID-19 Event Guidance website

.
Contact chbe-ugprogramoffice@illinois.edu with any questions about this event. If you are a person with a disability who requires accommodation(s), please contact us as soon as possible. Some accommodation requests (such as American Sign Language Interpreters) received after December 2 will be given due diligence to be filled but may not be guaranteed.
These plans are subject to change — check this page for updated event details going forward.
Spring Ceremonies
Winter Ceremonies