2022 Parr Lecture
"Synthetic Hydrogels as Extracellular Matrix Mimics: Engineering Materials for 4D Cell Culture"
The 2022 Parr Lecture will be given by Kristi Anseth, a professor of chemical and biological engineering and associate faculty director of the BioFrontiers Institute at the University of Colorado at Boulder, at 2 p.m. on Tuesday, December 6, in 116 Roger Adams Laboratory, with a reception to follow in RAL's north ground-floor atrium.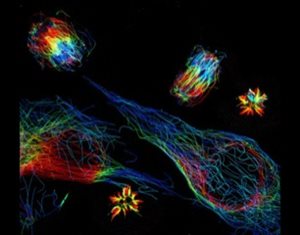 "My research group is interested in the development of polymeric biomaterials that can interface with cells and promote tissue regeneration and repair. From a fundamental perspective, we seek to decipher the critical extracellular matrix (ECM) signals that are relevant for tissue development, regeneration, and disease and then design materials that integrate these signals. From an applied perspective, we use this knowledge to engineer materials that can promote tissue regeneration in vitro and in vivo. This talk will illustrate our recent efforts towards the synthesis of new hydrogel chemistries for 4D cell culture and regenerative medicine, and how one can dynamically control biochemical and biophysical properties through orthogonal, photochemical click reaction mechanisms. Some specific examples will include the design of hydrogels that promote musculoskeletal tissue regeneration, materials-directed growth of intestinal organoids from a single stem cell, and super-swelling matrices to visualize cell-matrix interactions with unprecedented resolution. These efforts will then be placed in the context of designing precision biomaterials to address demands for patient specific products and treatments."
Anseth currently holds the Tisone Professorship and is a Distinguished Professor. Anseth came to CU-Boulder after earning her bachelor's degree from Purdue University followed by a doctorate from the University of Colorado and completing post-doctoral research at the Massachusetts Institute of Technology as a National Institutes of Health fellow. Her research interests lie at the interface between biology and engineering where she designs new biomaterials for applications in drug delivery and regenerative medicine.
Anseth's research group has published over 375 peer-reviewed manuscripts, and she has trained more than 120 graduate students and postdoctoral associates. She is an elected member of the National Academy of Engineering (2009), the National Academy of Medicine (2009), the National Academy of Sciences (2013), the National Academy of Inventors (2016), and the American Academy of Arts and Sciences (2019). Most recently, she received the L'Oreal-UNESCO for Women in Science Award in the Life Sciences (2020). Anseth has served on the board of directors and as president of the Materials Research Society; the board of governors for Acta Materialia, Inc.; chair of the board of trustees for the Gordon Research Conferences; the NIH Advisory Council for National Institute of Biomedical Imaging and Bioengineering; and as chair of the NAE U.S. Frontiers of Engineering meetings and NAE Bioengineering Section.
History of the Parr Lecture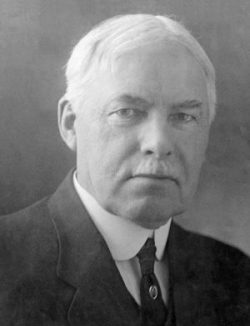 The Parr Lecture is named after Samuel Wilson Parr, the founder of chemical engineering at Illinois. A native of Granville, Illinois, Parr became professor of applied chemistry and head of industrial chemistry at Illinois in 1891.
Parr inaugurated the curriculum named "Chemical Engineering for the degree of Bachelor of Science in Chemical Engineering." This curriculum was first listed in the University of Illinois Catalog for 1901-02 and has continued since. Under Parr's leadership, the division of Chemical Engineering emerged, which later became the Department of Chemical Engineering.
He was a prolific author and made numerous discoveries. Parr developed an alloy—called Illium, made of nine different metals—that has powerful corrosion-resisting properties. He also invented the first simplified instrument for measuring the heating value of coal. The Parr Calorimeter and subsequent developments contributed significantly to the development of a market for the extensive reserves of bituminous coal in Illinois at a time when most believed that only eastern coal could be used for heating. The coking process for bituminous coal he developed was superior to any hitherto known. Responding to the interest in his new invention, Parr founded the Standard Calorimeter Company, later renamed the Parr Instrument Company. An early Parr Calorimeter can be viewed in the north lobby of Roger Adams Laboratory. The Parr Instrument Company, based in Moline, Illinois, continues its reputation for fine craftsmanship and outstanding engineering.
Thank you to the Parr Instrument Company, which sponsors the Parr Lecture.
Previous Parr Lecturers
2019: Sharon Glotzer | Engineering Entropy in Colloidal Matter
2018: David Sholl | Expanding the Chemical Palette for Reliable Adsorption-based Separations
2017: Keith Johnston (PhD '81) | Helping Nanoparticles Reach Their Colloidal Potential
2016: Curtis W. Frank (PhD '72) | Solid Matter at Interfaces
2015: Joan F. Brennecke (PhD '89) | Ionic Liquids for Post-Combustion CO2," PhD
2014: Mark E. Davis | Fighting Cancer with Nanoparticle Medicines: The Nanoscale Matters!
2013: Nicholas A. Peppas | New Frontiers in the Pharmaceutical and Medical Sciences: Advanced Intelligent Hydrogels for Protein Delivery
2011: William F. Banholzer (PhD '83) | The Future of Fuels and Feedstocks: Addressing Hype, Limitations and Research Strategies
2009: Frances H. Arnold | In the Light of Directed Evolution: Pathways of Protein Adaptation
2008: Dennis M. Houston (BS '74) | The Energy Challenge
2006: Alice P. Gast | Proteins and Enzymes at Membrane Interfaces
2003: Robert A. Brown | Chemical Engineering in the 21st Century: Challenges for the Evolution of the Discipline
2002: Steven L. Miller (BS '67) | The Crucible of Change