Graduate Student Advisory Council
The Graduate Student Advisory Council (GSAC) is the representative body of graduate students that acts as a liaison between the graduate students and the department administration. We organize social, professional, outreach, and recruitment events including the Graduate Research Symposium, professional networking, welcome week, recruitment weekends, Toys for Tots, and the annual Food Drive. We provide bonding opportunities for students and foster a sense of community.
President
Destiny Collazo
Faculty Advisor: Simon Rogers
Research Topic: Soft Matter / Rheology
Hobbies: Shopping, Crafting, Watching Movies, Exploring Local Coffee Shops
Alma Mater: Calvin University
Why Illinois? "I love the community, the friendliness of the people, and the emphasis on collaborative research!"
External Vice President

Rajarshi Samajdar
Faculty Advisor: Charles Schroeder
Research: Understanding charge transport in peptides, proteins, and redox active biological molecules
Hobbies: Soccer, cricket, hiking and traveling
Alma Mater: Institute of Chemical Technology, Mumbai (ICT, formerly known as UDCT)
Why Illinois? "The major reason behind choosing UIUC for my graduate school was the "Community". Illinois does contain a lot of people (students and professors) who work with a collaborative mindset (rather than a competitive one), and this makes grad school really fun."
Internal Vice President /
Co-Symposium Chair

Suchi Vijayaraghavan
Faculty Advisor: David W. Flaherty
Research: Single Atom Alloy Catalysts for the H2O2 Direct Synthesis
Hobbies: Hiking, Dancing, Road trips
Alma Mater: University of Waterloo (Canada)
Why Illinois? "Extremely friendly grad student community and a diverse range of exciting, cutting-edge research!"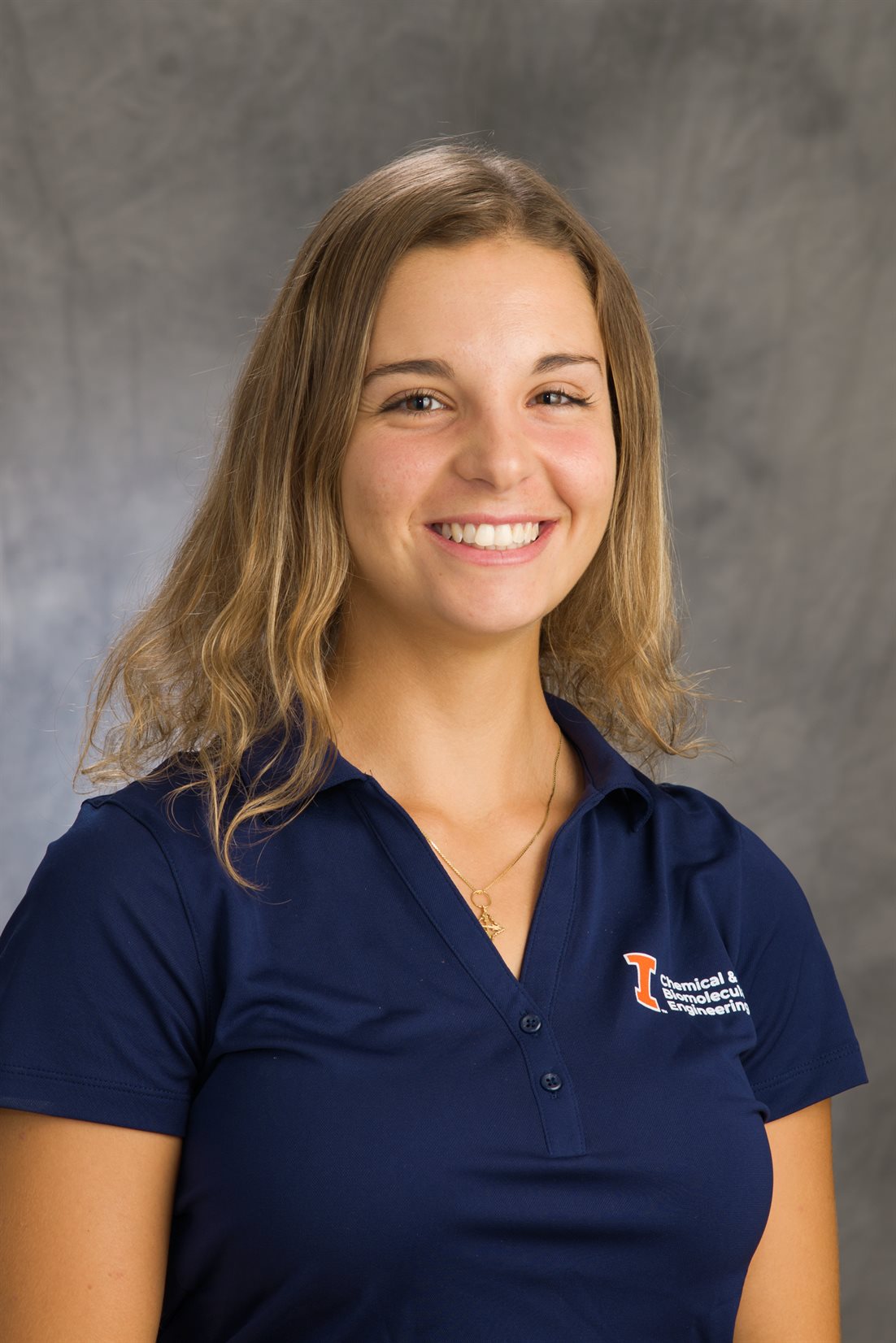 Communications Chair
Melany Opolz
Faculty Advisor: Deborah E. Leckband
Research: Investigating how the extracellular matrix affects VE-Cadherin force transduction and regulates vascular permeability
Hobbies: Tennis, traveling, working out
Alma Mater: Cameron University, Oklahoma
Why Illinois? "I chose UIUC because of the broad research areas and opportunities for personal and professional growth. It is a beautiful campus on which you get to know a lot of interesting people. There is a high sense of family and collaboration throughout the ChBE department."
International Chair /
Co-Symposium Chair
Sonji Lamichhane
Faculty Advisor: Mary L. Kraft
Research: Development of 2D Hydrogel Microarray Platform with lid to non-invasively study HSC fate decisions to niche cues
Hobbies: Sketching, Traveling & Reading
Alma Mater: University of New Mexico (Chemical Engineering)
Why Illinois? "The exciting research opportunities with a supportive and welcoming community."
Past Student Advisory Councils
2021-2022
President: Lauren Endress
External Vice President / Co-Symposium Chair: Richa Ghosh
Internal Vice President / Treasurer: Kyle Timmer
Communications Chair: Rachel Gaines
International Chair / Co-Symposium Chair: Jarom Sederholm
Professional Development Chair: Gunnar Thompson
Outreach Chair: Darien Raymond
2020-2021
President: Victoria Kriuchkovskaia
External VP: Tianhao Yu
Internal VP/Treasurer: David Potts
International Chair/Symposium Chair 1: Azzaya Khasbaatar
Symposium Chair 2: Aashutosh Boob
Outreach Chair: Yash Kamble
Webmaster: Jemin Jeon
Professional Development Chair: Jiachun Shi
2019-2020
President: Chris Torres
Vice President: Lili Bello
Treasurer: Danielle Meyer
Secretary: Caroline Li
Webmaster/Symposium Chair: Armin Shayesteh Zadeh
Outreach/Symposium Chair: Aliki Kolliopoulos