2019 Undergraduate Research Symposium
Winners of the 2019 Undergraduate Research Symposium announced
April 15, 2019
Congratulations to winners of the 2019 Undergraduate Research Symposium!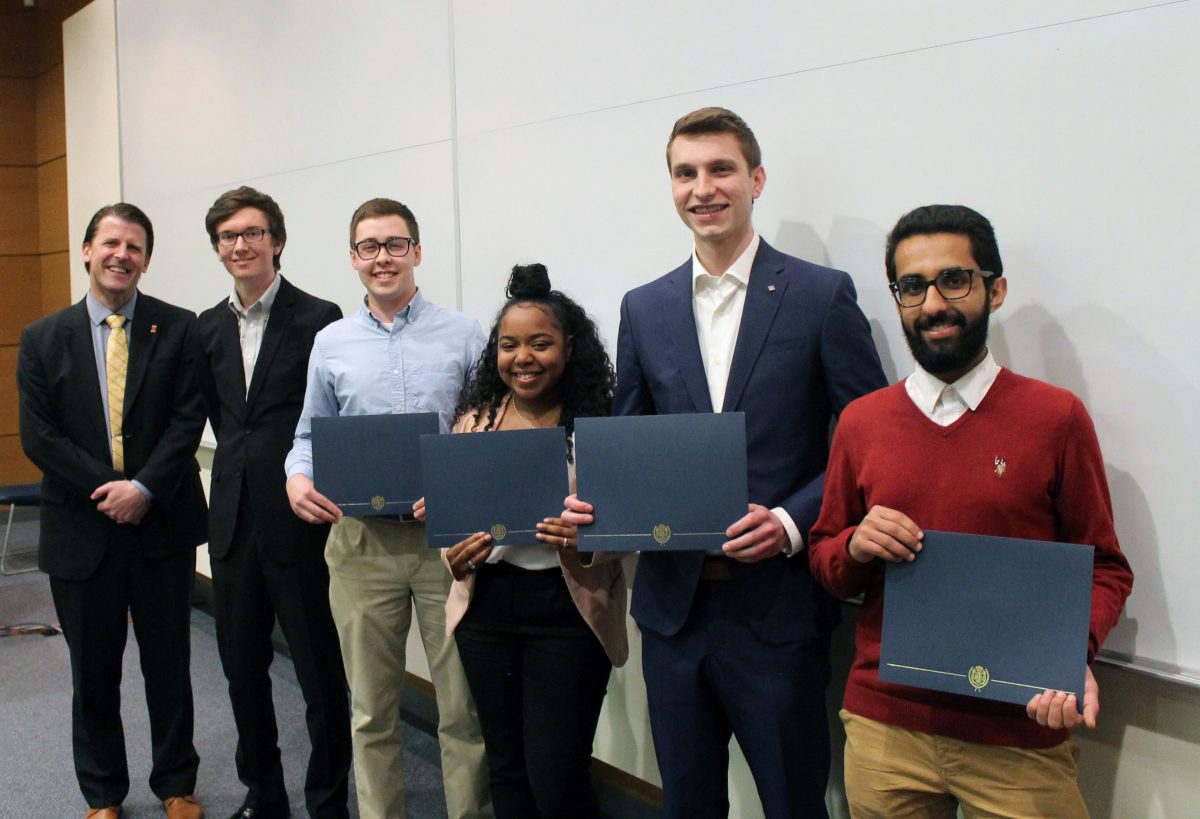 First place was awarded to Faisal Aldukhi from the Shukla Group with his presentation, "Elucidating Binding Pathway of Brassinolide and Castasterone to BRI1."
Two students tied for second place: Ty'Nya Larry from the Kenis Group with, "Lung-on-a chip Enables Dynamic Imaging of Pulmonary Lung Tissue in Resonse to Aerisiolized Nanoparticles" and Kevin Wade of the Gewirth Group with, "The Effect of Organosilane Cathode Coatings on Lithium-Ion Battery Performance."
Third place went to Noah Hopkins of the Schroeder Group who presented, "Non-Equilibrium Dynamics of Vesicles Using a Stokes Trap and Precision Microfluidics."
The annual symposium was held on Friday, April 12 and sponsored by Omega Chi Epsilon and the Department of Chemical and Biomolecular Engineering.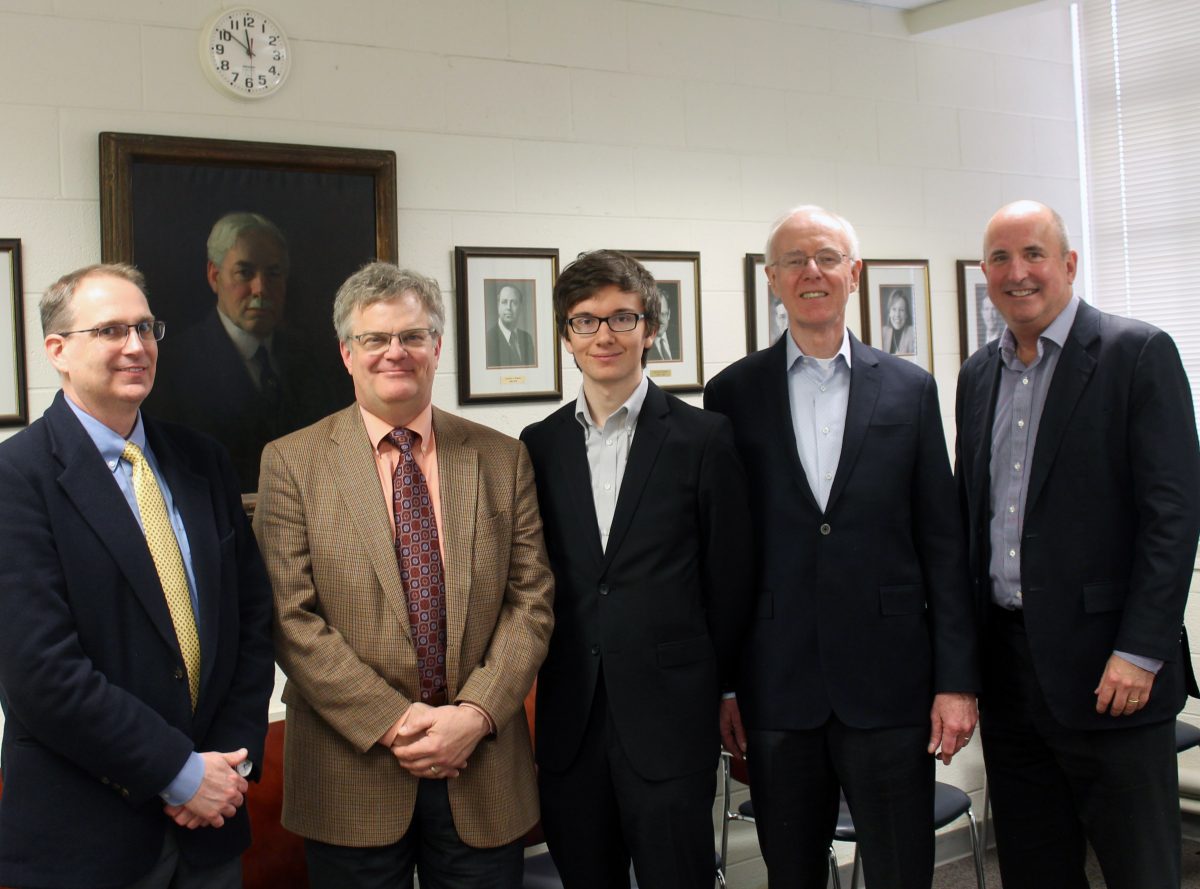 This year we had twenty-four students participate! Thank you to our alumni judges for volunteering their time: Dr. Christopher Burcham (BS '92), senior engineering advisor at Eli Lilly and Company; Ed Dvorsky (BS '85) leader of an engineering group at Koppers Inc.; Dr. George McConaghy (BS '67, PhD '74), retired from Amoco and BP; and Ron Corn (BS '79), senior vice president of petrochemicals at Chevron Phillips Chemical.