Susan Stevens
Class of 2011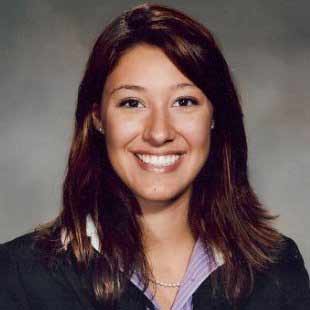 Tell us where you live and your current job.
I currently work for Cargill in Hammond, IN at a facility that creates different types of modified food starch and corn syrup. I live in the South Loop of Chicago. What I enjoy about my career with Cargill is the ability to work in several roles. I've been a Project Engineer, Reliability Engineer, Department Supervisor and I'm currently on a short term assignment to finalize/test out all of the new programming for an expansion project. I've been fortunate to have all of these experiences as they have helped me see many sides of Cargill's global business.
Could you share with us a recent work accomplishment or a project that you are currently working on?
I'm currently on a short term assignment to validate and verify all of the programming for our new PSM area. I'm working with external contractors, a Cargill project team, as well as the department that the project will impact. I have complete responsibility for the end product, the safety system involved, operator training, and final start-up and commissioning.
How did your education in Chemical and Biomolecular Engineering at Illinois help prepare you for your career?
The education I received taught me how to keep fighting to find a solution to a problem as well as that my solution might not be the solution that another came up with. It is critical that all involved parties bring their ideas and solutions together for the best possible outcome.
What is a favorite memory of your time at Illinois?
One of my favorite memories is my study group of six chemical engineers that bonded together and the countless late nights we spent for senior engineering design projects. I remember meeting them at 3 a.m. for a snack break. The friendship that I have with them has stood the test of time and we are all still close today (and I married one of them!)
If you could give one piece of advice to ChBE freshmen, what would it be?
Try to make the connection between what the textbook is telling you and what it applies to out in industry or research. If you are learning about heat transfer, get on YouTube and learn about heat exchangers. Engineering is about so much more than just learning the math!