Sravan Pappu
Class of 2005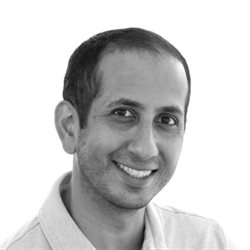 Sravan Pappu joined the oil and energy industry after graduation.
"It is a field where I needed my textbooks and used my training every day," he said. "I felt like I worked hard to learn these concepts, and I wanted to use them in a meaningful way."
Pappu is the Industry Manager at Johnson Matthey for their PURASPEC product. He helps to prepare and implement a strategic plan for the products and services for the refinery purification markets. Before that he worked for BP's Whiting Refinery as a process engineer.
"I love it at Johnson Matthey as I am exposed to areas I have grown to enjoy and I set the direction that our business goes in," he said. "I travel the world to talk to refiners about their purification problems and our solutions, and bring expertise in the various contaminant-removal processes. It is rewarding to be an expert, and I have experienced environments and cultures that I wouldn't have expected to."
As an undergraduate at Illinois, Pappu said Dr. Martin Gruebele in Physical Chemistry invited him to participate in research. "He took a chance and gave me an opportunity in his lab, which ultimately had an impact on my undergrad and professional path," he said. "People in industry recognize Illinois as an excellent institution and my current company has a great cache of Illinois alum."
When not working, Pappu says he enjoys traveling with his wife and playing soccer in Chicago. "My job has allowed me to experience places and cultures I haven't seen before, something that really affects my worldview," he said.