bp joins LAS Corporate Affiliate program to catalyze chemical engineers' careers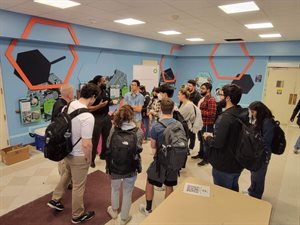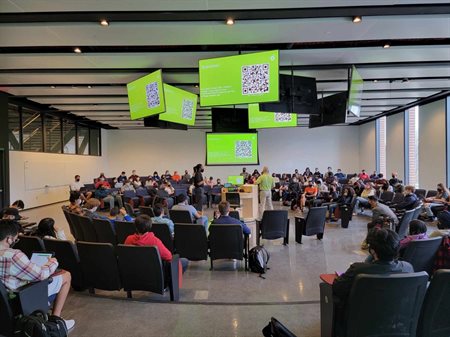 Alumnus John Bartels (BS '89) describes his career at bp as a "Disney World" for chemical engineers. Through a new collaboration between bp and the College of Liberal Arts & Sciences' Corporate Affiliate Program, Bartels presented key insights from his 30+ year career in oil refining to students in Introduction to the Profession (ChBE 121) and Thermodynamics (CHBE 321). Bartels was joined by bp process safety engineer Tunde Dokun and bp early career advisor Jessie Dengvasang.
"I am thrilled to have had so many opportunities in the last several years to be part of activities like these that link two exceptional organizations, bp and the University of Illinois Urbana-Champaign, which have been such a profound part of my life for the last four decades," Bartels said. "I look forward to future collaborations that will enhance the educational experience for the students of this outstanding department and university."
bp's participation is a double win for students who benefit from real-world industry perspectives as well as through scholarships and funding for student organizations like Omega Chi Epsilon (OXE), the national honor society for chemical engineering students.
The LAS Corporate Affiliate program facilitates broad access to students and faculty, through activities such as guest lectures, in acknowledgment of their financial support. In addition to the recent lectures, bp hosted a popular networking event — complete with frozen yogurt! — for chemical engineering students to discuss bp's internship and career opportunities at one of the world's leading energy companies.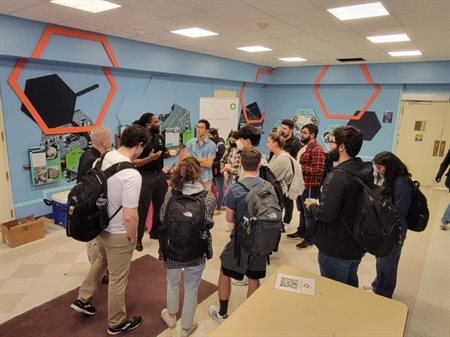 "These corporate interactions are invaluable to help our students envision what opportunities there are after graduation at bp and what skills (in addition to technical content) will propel their careers in industry," said department head Paul Kenis, Elio E. Tarika Endowed Chair. "bp is a strong supporter of the department, and we are cognizant that their support has enhanced the educational experiences for countless chemical engineering students at Illinois — and I know that fro-yo is always much appreciated as well!"
bp campus liaison and alumnus Anthony Valente (BS '90) is another key partner who has helped Illinois establish and maintain this fruitful and longstanding relationship. Many students have followed Valente and Bartels into careers at bp, which is the third-largest employer of Illinois' chemical engineering graduates, according to LinkedIn.