Shell supports tutoring program for undergrads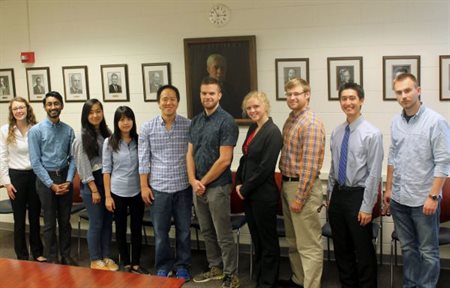 In recent years the Department of Chemical and Biomolecular Engineering has offered tutoring for students who would like to improve their understanding of course material in an open, informal setting. Shell is supporting the program.
"This program is a tremendous resource to those students who wish for extra help beyond the regular discussion sections and TA office hours," department head Paul Kenis said. "Already we hear anecdotes from some of our recent alumni that this program was key in them successfully obtaining their chemical engineering degree. We are grateful to Shell for supporting this valuable program!"
The Shell Tutoring Program in Chemical and Biomolecular Engineering offers peer tutoring to any student taking core ChBE courses. The goal of the program is to strengthen students' knowledge of course subject matter and to increase retention of students who may be struggling with required courses, said Kay Moran, the department's Academic Programs Specialist. It's also not uncommon for high-achieving students to seek tutoring to improve their understanding of course material, she said. The tutoring program also helps students who want to transfer into the chemical engineering undergraduate program.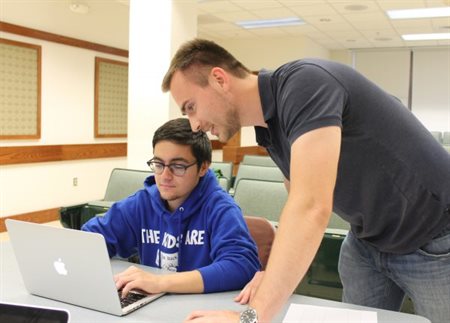 The program's slogan is "ChBE students helping students." Depending on needs, the department hires 10 to 18 students per semester to work as tutors. If more students request tutoring, more peer tutors are hired. About 30 to 50 students receive tutoring services per semester.
Tutors hired by the department are ChBE students who have excelled in their ChBE classes and meet strict department qualifications. Students who work as tutors hone their leadership, judgment, and communication skills and increase their own understanding and knowledge of the subject matter.
"We are grateful for the opportunity to sponsor such a promising program," said Chris Beuerle and Andrew Lee, Shell leads for engineering recruitment at the University of Illinois. "These student tutors are developing strong leadership skills for their futures as they grow as effective mentors, while their peers are able to learn from them to excel in a field with ample opportunities to make a difference. This type of collaborative environment and the level of dedication put forth by all those involved aligns with Shell's values. It is just one example of why Shell continues to count U of I among its core schools to find talent," they said.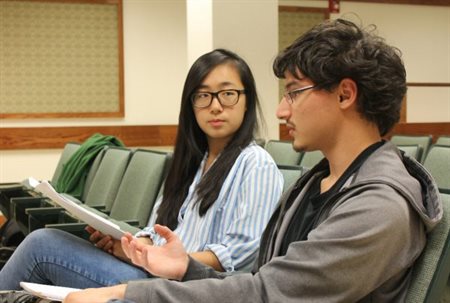 As a supporter of the program, Shell representatives have opportunities to meet with the department's outstanding students throughout the year. As tutors, students also build competence in skills, such as leading small groups, which are beneficial to future employers.
Tutoring is provided each semester for core ChBE courses: CHBE 221: Principles of Chemical Engineering; CHBE 321: Chemical Engineering Thermodynamics; CHBE 421: Momentum and Heat Transfer; and CHBE 424: Chemical Reaction Engineering.