Meet our Students
Daniel Bregante, Graduate Student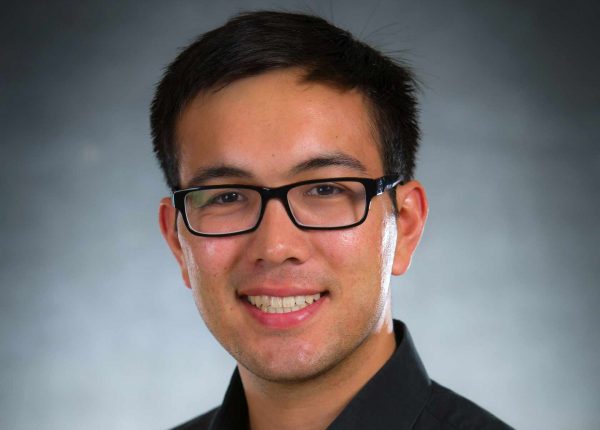 Entered Fall 2015.
Where are you from? What was your undergraduate degree and from which university?
I'm from Union City, California, a small suburb in the east bay. I did my undergrad at UC Berkeley in Chemical Engineering with a minor in Chemistry.
Why did you choose the University of Illinois and the Chemical and Biomolecular Engineering Department?
I chose the Chemical Engineering department at the University of Illinois because the I really liked all of the students here and everyone seems to get along and mesh very well, and because the faculty are all "relatively" young and it's exciting to be a part of a program where the professors are more engaged and invested in everyone doing great work.
Tell us about your research interests. What lab do you work in and what is your role in the lab?
I'm personally interested in catalysis in general, both heterogeneous and homogeneous. I'm currently a student in Professor David Flaherty's lab working on catalysts and catalytic systems for the selective epoxidation of olefins and oxidation of hindered sulfides.
What are your plans after you receive your Ph.D.?
After I receive my Ph.D. I'll probably pursue a post-doc on the East Coast in homogeneous catalysis/combining homogeneous and heterogeneous, then apply for faculty positions – assuming all goes well!
What's your favorite thing to do around campus or in Champaign-Urbana? (Favorite restaurant, favorite way or place to unwind?)
A couple times a week I get together with other graduate students and we all go rock climbing in the evenings – we're hopefully going to go on an outdoor trip soon! Also, I would be lying if I said a small part of why I liked my Illinois visit so much wasn't because Panda Express is so close to campus.