Meet our Students
David Ugweje, Undergraduate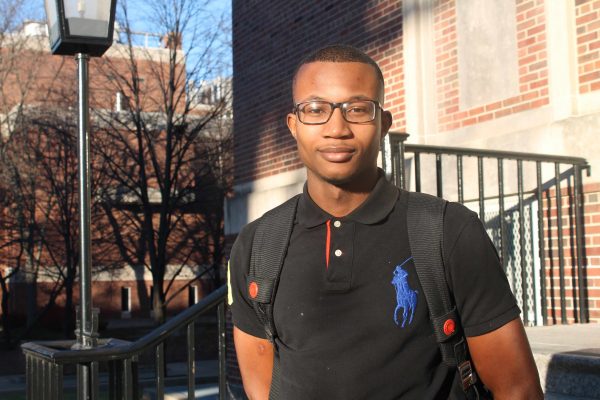 Year in school: Sophomore
Hometown: Born in Lagos, Nigeria; raised in St. Louis, Missouri.
Why I chose to study Chemical and Biomolecular Engineering:
My passion is to help people. By studying chemical engineering, I can get a job that allows me to work on processes that can help end disease, starvation, and help save the environment.
Academic interests and campus involvement:
National Society of Black Engineers (NSBE), Junior Executive Board (NSBE), National Organization for the Professional Advancement of Black Chemists and Chemical Engineers (NOBCChE) Secretary, African Cultural Association.
Favorite place on campus:
The Chemistry Library. I get a lot work done there and I feel relaxed when studying there.
Favorite way to spend my free time:
Play sports/games, volunteer, and sleep!
What I love about ChBE and/or the University of Illinois:
I love the University of Illinois because of the various opportunities and people I have met. I feel like I'm in a good position to graduate with a good job and many network connections.