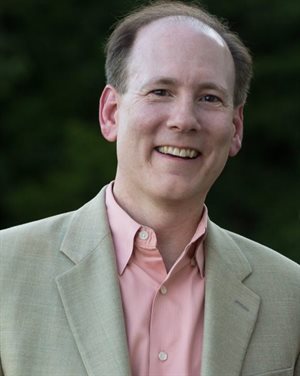 Meet our Alumni
Alumnus Mark Tracy, a leader in drug delivery and RNA therapeutics, reflects on his career and offers insights on biotech opportunities for ChemEs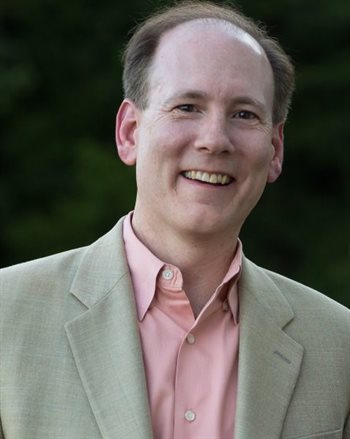 A leader in biopharmaceutical product development, Dr. Mark A. Tracy, BS '86, has developed more than 10 new medicines that have advanced into clinical trials and onto pharmacy shelves, including a first-in-class therapeutic using the gene silencing technology RNA interference (RNAi).
Now a consultant who works with biotechnology and pharmaceutical companies around the world, he is optimistic and enthusiastic about advances in RNA therapeutics, cell and gene therapies, and gene editing. He also is excited about the many roles chemical engineers can play in developing, scaling up, and manufacturing new medicines.
Tracy has held a lifelong curiosity about the world and a passion for building and making things, from model ships to cakes as a child to new therapeutics and biopharmaceutical companies as an adult. It was at the University of Illinois where he was inspired by great faculty to pursue a career in science and where he was first introduced to and developed a passion for research in chemistry and engineering.
Inspired by research
Tracy grew up in the Chicago suburbs. As a child he and his family often stopped at the U of I campus on their way to visit relatives in southern Illinois. (His father was a graduate of the College of Commerce, now Gies College of Business.) When he was young, he was interested in many topics, from dinosaurs and nature to history, cooking, sports, and music. In high school he developed an initial interest in chemistry and gravitated toward subjects that supported his interest in building and making things. A chemistry class with Professor Steve Zumdahl during his first year at Illinois cemented his interest and future in chemical sciences. Zumdahl provided Tracy and many other students with their first experience of working in an academic research lab.
As he advanced in the chemical engineering curriculum, Tracy became interested in polymers after taking a class with Professor Tony McHugh, whose research is in polymer science and engineering. Tracy decided to complete a senior thesis with new professor Charles "Chip" Zukoski entitled "The Synthesis, Characterization, and Sizing of Monodisperse Silica Dispersions." This work resulted in his first published paper in a peer-reviewed scientific journal. Professor's Zukoski's enthusiasm for the field was infectious.
"It was exciting and inspiring to be working for him. I was hooked on research!"
At Illinois, Tracy was a member of the AIChE student chapter and was a recipient of its Achievement Award. He also was president of the Phi Lambda Upsilon Chemical Science Honor Society and a member of Tau Beta Pi. He was an active member of the Illini Union Board, helping to organize events that brought in speakers such as Rosalyn Yalow, a Nobel Prize-winning medical physicist and Illinois alumnus. He also volunteered as an usher at the Krannert Center for the Performing Arts and enjoyed attending football and basketball games, including the most memorable games during the year in which the football and men's basketball teams won Big Ten Championships.
Industry boot camp
After earning his bachelor's degree, Tracy headed to Stanford University where he pursued a master's degree in chemical engineering and a PhD in chemistry. At Stanford, his mentor was chemistry Professor Robert Pecora, who used light scattering techniques to study polymers and colloidal solutions. Tracy found himself using much of what he learned at Illinois, such as physical chemistry, mass transfer, fluids, and polymer science. As the Pecora lab engaged with people in industry and worked on industrial problems, Tracy realized he wanted to go that route after graduation.
Tracy joined a biotechnology start-up Enzytech, Inc, co-founded by MIT Professors Alex Klibanov and Robert Langer. Langer is considered a pioneer in the fields of drug delivery and tissue engineering and founder of more than 25 medical science-based companies. At Cambridge, MA-based Enzytech, which later merged with another biotech firm, Alkermes, Inc., Tracy helped to develop the first sustained release protein product approved by the FDA and several other commercialized products based on novel drug delivery science. These include Vivitrol® for treatment of alcohol and opiate dependence and Bydureon® for Type II diabetes. While there he gained experience in formulation science, proteins, peptides, and small molecules, manufacturing of complex injectable products, clinical and nonclinical studies, and much more.
"I call it my biopharmaceutical development boot camp. I learned what it took to build on academic research to develop and commercialize a new medicine," he said.
In 2006, Tracy left Alkermes to join the biopharmaceutical company Alnylam, Inc. to apply his drug delivery science and product development experience in the new and emerging field of RNA therapeutics.
RNA Therapeutics
RNA acts as a messenger within the body's cells, carrying instructions from DNA for controlling the synthesis of proteins. RNA interference is a process that occurs naturally within our cells to block how certain genes are expressed. The new class of drugs being developed at Alnylam, called siRNAs, works by silencing a portion of RNA involved in causing disease. Unlike most small molecule or protein drugs, siRNA needs to be delivered within specific cells to silence the target gene, he said.
"This was an exciting time. The Nobel Prize was awarded that year to (Andrew) Fire and (Craig) Mello for the discovery of RNA interference. The promise was high—to alter genetic drivers of disease for new and better medicines. Drug delivery was the main road block to advancing this new discovery to the clinic. My job at Alnylam was to solve delivery challenges and develop products," he said.
Ultimately Tracy and his team zeroed in on two potential delivery solutions. The first was a lipid nanoparticle-based (LNP) formulation which involved wrapping the siRNA in special lipids which can be taken up in the desired cell. The second was to chemically attach a cell targeting ligand directly to the siRNA.
"Both worked but the path to the clinic was faster for the LNP approach at the time. Fast forward to today, the company has built a pipeline of new medicines using both delivery platforms," Tracy said.
Of all the products and projects Tracy has been involved with over the years, he is most proud of the role he played in developing Onpattro®, the first RNA interference-based therapeutic approved by the FDA. Onpattro uses the LNP delivery system. It is also the first FDA-approved treatment for patients with polyneuropathy caused by hereditary transthyretin-mediated amyloidosis (hATTR), a rare, debilitating and often fatal genetic disease characterized by the buildup of abnormal amyloid protein in peripheral nerves, the heart, and other organs.
"It was rewarding to help develop a treatment for patients with this rare and devastating condition, one that shows the potential to slow or even halt disease progression in patients. It doesn't get much better than that in my experience," he said.
Since he became involved in developing RNA therapeutics, Tracy said he has been amazed by the progress made in understanding the genome and the role of nucleic acids in impacting disease. Those new understandings have translated to the development of emerging products, such as the new RNAi therapeutic for treatment of TTR amyloidosis. In the future, Tracy hopes they could also translate to new treatments for cancers and more common diseases like infectious, neurodegenerative, and cardiovascular diseases. He is particularly excited about research utilizing mRNAs, or messenger RNAs, to express antigens in a way that will enable more rapid development of vaccines for pandemics. He expects continued rapid advances in gene therapy and gene editing.
"The challenge is these new therapies currently are costly and often very difficult to manufacture. But these are problems chemical engineers are well-equipped to solve," he said.
Sharing his knowledge
In 2012 he established Tracy BioConsulting, LLC. He works with a variety of clients, from single-person start-ups to large multi-national firms, to share the knowledge and experience he's gained from his years in drug delivery and biopharmaceutical product development. Tracy assists clients to plan, build, and navigate a successful path from research through the clinic for new therapeutic platforms and drug programs. He also helps clients to create business opportunities and sits on several corporate and university advisory boards.
"I thought I could enable organizations small and large to come up with effective drug development plans to move a product past the research setting. That's the primary focus of my consulting—supporting that translational gap and exploiting new business opportunities that emerge ultimately to get novel, safe, and effective drugs to patients."
About a decade ago, he connected with staff at the University of Illinois Carl R. Woese Institute for Genomic Biology, which was established in 2000.
"I was blown away by what they accomplished in such a short time. I wanted to be a part of it in a small way and help support their efforts in human health research by providing students with exposure to drug development and biotech entrepreneurship beyond the academic research setting."
The National Institutes of Health calls the process of translating basic drug research into a viable medical product the "Valley of Death." This is the period of transition when a technology is seen as promising, but is too new to validate its commercial potential. Effectively navigating through this period, he believes, requires an understanding of the perspectives of industry and foundations to ultimately attract the necessary funding and support in order to reach the clinical stage.
"I always felt that to solve the biggest problems we face, including those in human health, you need to bring people together from across the traditional academic, industry, and other societal boundaries," he said. "By facilitating biotech industry or entrepreneurship-related experiences for students, we're providing them with a broader perspective ultimately necessary to transform a discovery into an approved drug."
Tracy's advice to students, especially those interested in entrepreneurship, biotechnology, or biopharmaceutical development is to take in as many different experiences. Students interested in developing novel therapies need to understand the business and medical sides, as well as the physical and biological sciences, he said.
"Expect some failures along the way. In biotech, you can't be at the edge of a discipline or technology without experiencing setbacks. Setbacks are often opportunities. If you can see an opportunity in a setback, at least over time, sometimes that puts you in better position."
Tracy said he received an excellent technical and scientific education at Illinois.
"It was hard work for sure but my experiences at Illinois set me up for my career. That foundation provided me with the skills and confidence to launch a career I find very rewarding. I am grateful to the university and all my professors and mentors. I am proud to be an Illini."