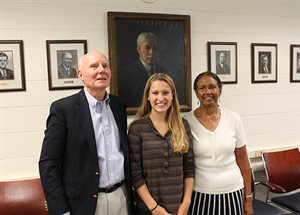 Meet our Alumni
Thomas Stein, BS '64, retired ExxonMobil manager
Illinois native Thomas R. Stein graduated from the University of Illinois with a B.S. in Chemical Engineering in 1964. He went on to earn a PhD in Chemical Engineering from the University of Minnesota and had a long and successful career with ExxonMobil. We caught up with him on a recent visit to campus with his wife Yolanda Stein. She is also a chemical engineer and worked as a researcher at Princeton University in the Department of Mechanical and Aerospace Engineering. The Steins are great supporters of Chemical and Biomolecular Engineering, providing much-needed scholarships to outstanding undergraduates.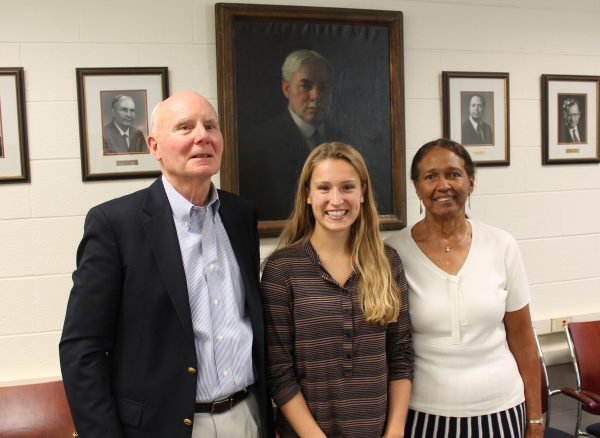 What led you to the University of Illinois and the chemical engineering department?
I grew up in Joliet (the son of a tavern owner and a stay-at-home mother). In high school, I enjoyed chemistry and mathematics. I first learned about chemical engineering because a neighbor of ours was a chemist at a chemical plant. I started at Loras College in Iowa and transferred to the U of I my sophomore year. I really got interested in chemical engineering and remember the plant design course brought everything together for me. While here, I was active in the student chapter of AIChE; James Westwater was the advisor back then. Faculty who were a major influence on me included John Quinn and Roger Schmitz, who'd just come from earning his PhD at the University of Minnesota. I graduated with honors and Drs. Westwater and Drickamer encouraged me to go to graduate school. Before going to Minnesota for graduate school, I worked for three months doing research for Roger Schmitz.
Can you share a favorite memory of your time at Illinois?
My favorite memories are working on the senior design project on campus during the holiday break my senior year. I was also honored to come back to campus after graduation to be the first recipient of the Roger Adams Award.
Tell us where you live and your current job or career history.
I currently reside in Washington Crossing, Pa. and spend the summers at our home in Blue Hill, Maine. I retired in 2002 as General Manager Products Research & Technology at ExxonMobil Research & Engineering Company after more than 33 years of service.
I joined Mobil in 1968 and worked at the Paulsboro Research Laboratory where I held various technical and managerial positions in research, engineering and planning. Early in my career at Mobil, I worked on the development of a new process that significantly increased the yield of heating oil and diesel fuel from crude oil. I was sent to a refinery in France for the first commercial demonstration of this technology which is now licensed to some 20+ plants in the world.
In 1986, I transferred to Mobil International Marketing and Refining in New York as Senior Engineering Consultant. I returned to research and held the position of Technology Coordinator, Manager of Process Research, Manager Lube Development and General Manager Strategic Research Center with Mobil Technology Company.
In 1999-2000, I worked on the merger of Mobil and Exxon technology units and was appointed as General Manager Products Research & Technology, ExxonMobil Research and Engineering Company, in January 2000.
How did your education in Chemical and Biomolecular Engineering at Illinois help prepare you for your career?
I was the first in my family to attend college. My time at Illinois was truly a life changing experience for me. It not only provided me with a first-class education but the faculty exposed me to challenges and opportunities that prepared me for my future career.
I could work in the summers to cover some college costs but the partial scholarship I received through the department was critical. Today, with college costs rising and student debt increasing, we feel it is important that alumni support current students through scholarships or other financial support to the department.
If you could give one piece of advice to ChBE freshmen, what would it be?
You have made the first step in being part of one of the best academic department in the country. I would encourage you to not only maximize your efforts in the academic courses offered but to seek opportunities for summer jobs, internships and research projects in the department to experience how these principles are applied to solve real world problems.