AIChE recognizes Bill Hammack with honors ceremony, Baron Peters and Saket Bhargava with invited talks
The American Institute of Chemical Engineers will hold its annual meeting from Nov. 7-11, 2021, in Boston, where several members of the Department of Chemical and Biomolecular Engineering at the University of Illinois Urbana-Champaign, including professors Bill Hammack and Baron Peters and graduate student Saket Sanjay Bhargava, will be recognized for their achievements.
Hoover Medal

Bill Hammack, William H. and Janet G. Lycan Professor, will formally receive the Hoover Medal at an Honors Ceremony at 4:00 p.m. CST (5:00 p.m. EST) on Sunday, Nov. 7, in the Hynes Convention Center (Ballroom B) followed by a presentation by Hammack at 5:15 p.m. CST (6:15 p.m. EST) on Monday, Nov. 8, entitled "Reclaiming the Engineering in the Minds of the Public: The Unheralded, Underappreciated, and Misunderstood Method that Built Our Modern World."
The Hoover prize commemorates the civic and humanitarian achievements of an engineer whose professional and personal endeavors have advanced the well-being of humankind, according to AIChE's announcement. Hammack has harnessed popular media — from books, public radio, and YouTube — to engage, entertain, and educate the public about engineering and science. His YouTube channel "Engineer Guy" has attained over a million subscribers and about seventy million views since its start in 2011.
"I am thrilled with the recognition by this award of the importance of reaching out to the public – to explain to them science and engineering," said Hammack, in another announcement. "With this understanding, the public can better exercise the civic responsibility of shaping the technological forces that shape our lives."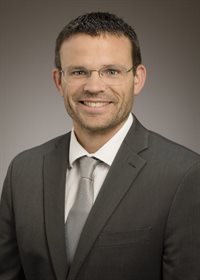 2021 Honoree of the Crystallization & Evaporation
Baron Peters, also a William H. and Janet G. Lycan Professor, will give an invited talk from 12:14-12:54 p.m. CST (1:14-1:54 p.m. EST) as the 2021 Honoree of the Crystallization & Evaporation area, which is a recognition of longstanding contributions to the field and also serves to introduce concepts that will be key going into the future.
Peters' talk, "Computational Methods for Crystal Nucleation and Growth: Current Status and Future Directions," will outline classic models and modern developments in the theory of nucleation and growth, with emphasis on recent simulation advances for the calculation of phase diagrams, non-equilibrium driving forces, growth rates, and nucleation rates.
Peters studies rates and mechanisms of catalysis, nucleation, and crystal growth with rare events techniques from molecular simulation and quantum chemistry. Peters joined the faculty at Illinois in 2019.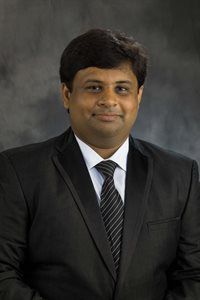 2021 Sustainable Engineering Forum Student Paper Award

Graduate student Saket Sanjay Bhargava, also a Link Foundation Energy Fellow and a Chateaubriand Research Fellow, who is advised by Elio Eliakim Tarika Endowed Chair and Department Head Paul Kenis, will be recognized with the 2021 Sustainable Engineering Forum (SEF) Student Paper Award for his graduate research. Bhargava will present his plenary lecture "System-Level Approaches for Intensifying the CO2 Electrolysis Process" in person from 8:30-8:50 a.m. CST (9:30-9:50 a.m. EST) on Wednesday, Nov. 10, in room 312 of the Hynes Convention Center and virtually from 8:48-9:06 a.m. CST (9:48-10:06 a.m. EST) on Monday, Nov. 15. Bhargava's talk will focus on how experimental, modeling, and spectroscopic techniques can be combined to formulate design and scaling rules that aid in the development of processes based on electrochemical systems.
"I am really honored to receive this award," Bhargava said. "With the pressing need for decarbonization in today's world, I intend to keep contributing towards the goal of net zero carbon through my research and also inspire fellow scientists to do the same".
Saket's paper was selected based on technical merit, quality, and significant results. Recipients receive $500 for travel expenses associated with attending the AIChE annual meeting, and a certificate of recognition that is presented at the Sustainable Engineering Forum luncheon during the AIChE Annual National Meeting.