Joseph Drago to deliver convocation remarks, celebrate graduates from May 2020 - December 2021 in person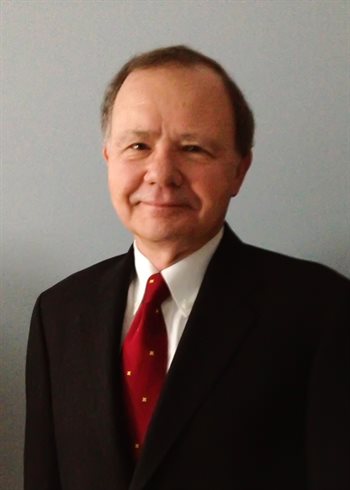 The Department of Chemical and Biomolecular Engineering is pleased to announce that alumnus and nuclear and industrial safety expert Joseph "Joe" Drago will share remarks at the upcoming convocation ceremony to be held at 10 a.m. on Saturday, December 18, 2021, in the historic Lincoln Hall auditorium.
"We are delighted to welcome Joe Drago, who is among our department's champions of safety, as our convocation speaker this fall," said ChBE Department Head Paul Kenis, the Elio Eliakim Tarika Endowed Chair. "A distinguished career in chemical and nuclear engineering has equipped him with the insight, knowledge, and enthusiasm to help us usher our graduates into their careers, with the hope that they will find equal measures of success and fulfillment as Joe."
Drago graduated with a B.S. in chemical engineering from the University of Illinois in 1972 and went on to earn an M.S. in nuclear engineering from Illinois in 1974. He joined Oak Ridge National Laboratory to work on the design, build, and test of pilot plant scale equipment for recycling spent nuclear fuel. Later, he became the reactor engineer with the Connecticut Yankee Atomic Power Company. Drago worked with other nuclear power utilities in the regulatory and corrective action management departments. His career included both nuclear and industrial safety oversight in his role as the safety compliance officer at Argonne National Laboratory. Drago completed his full-time career with the U.S. Department of Energy where he conducted nuclear safety oversight, accident investigations, and organizational assessments. He is a licensed professional engineer.
In his 'retirement,' Drago is the Director of Culture and Change Management with the Marathon Consulting Group. In this capacity, he applies his leadership skills and knowledge of human performance improvement techniques from the nuclear power plant sector to advance patient safety in the healthcare sector. He has used his management and problem-solving abilities to assist nonprofits in fundraising and strengthening their operations. Over the past few years, Drago has sponsored the Chemical Safety Board poster sessions associated with the introduction to the chemical engineering profession course and has served as a guest lecturer and reviewer of students' presentations.
Drago is a second-generation alumnus following in the footsteps of his father who obtained an A.B. in 1948 and M.A. in 1950 in the Teaching of French. Joe Drago and his wife of 47 years, Nancy, who graduated from Illinois with an M.S. in biology in 1975, raised two sons and are the proud grandparents of two girls. Their son Michael graduated from Illinois with a B.S. in mathematics and computer science in 2004. Andrew graduated with a B.S in physics from Illinois State University, an M.S. in physics from the University of Missouri at Rolla, and a M.A. in actuarial science from Ball State University. In honor of his parents, and in celebration of his 50th reunion, Joe established the Philip and Anne Drago Scholarship Fund to be awarded to a student in the department who has a focus on process, nuclear, or bio-related safety.
Read more in Joseph Drago's Alumni Profile
Our ceremony plans are subject to change; please reference our convocation page for updates and details. ChBE graduates must register by December 1 and order academic attire by November 27 to take part in convocation. The department also invites graduates from May 2020 to May 2021 to register (and order academic attire) and celebrate their graduation in person with the department this December or in May 2022. Questions about convocation should be directed to Becky Lyle.