Kenneth Jaconetty to deliver May 2022 convocation remarks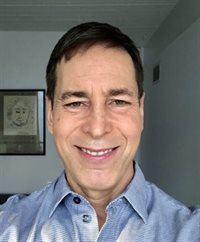 The Department of Chemical and Biomolecular Engineering will welcome alumnus and intellectual property expert Kenneth Jaconetty to share remarks at the upcoming convocation ceremony held at 10 a.m. on Sunday, May 15, 2022, at the Tryon Festival Theatre in the Krannert Center for the Performing Arts. The event, which will celebrate May 2022 graduates as well as alumni who were unable to celebrate during the pandemic, will be livestreamed at the link below.
Ken Jaconetty (BS '82) is an Intellectual Property attorney and until recently was senior director and associate general counsel, IP legal lead for IP Transactions at Astellas Pharma U.S. Previously, he has served as assistant general counsel for IP at Takeda Pharmaceuticals and senior counsel at Baxter Healthcare Corporation, and in numerous other roles as a patent and intellectual property attorney. Jaconetty earned his JD at George Washington University Law School. Inspired by the Black Lives Matter movement, he has established scholarships at both of his alma maters to combat institutional racism and create a more inclusive system.
Kenneth Jaconetty Alumni Profile
"Ken is a great example of an alumnus who is applying the critical-thinking and analytical skills from our discipline to another field where he has flourished," said ChBE Department Head Paul Kenis, the Elio Eliakim Tarika Endowed Chair. "What's more, he is ensuring that future generations of students are given the opportunity to flourish by endowing the Kenneth E. Jaconetty Scholarship to support students from diverse backgrounds, serving as an alumni judge for our undergraduate research symposium, and now by sharing his wisdom as our next convocation speaker. We are honored to count Ken among our distinguished alumni."
Our ceremony plans are subject to change; please reference our convocation page for updates and details; ChBE graduates must register by April 25 and order academic attire to take part in convocation. The department also invites graduates from May 2020 to May 2021 to register and celebrate their graduation in person. Any questions about convocation should be directed to the Undergraduate Program Office.