2023 ChBE Alumni Award winners announced
The Department of Chemical and Biomolecular Engineering has selected seven outstanding alumni as recipients of 2023 ChBE Alumni Achievement Awards, in recognition of professional distinction through outstanding leadership, contributions to the field, creativity and entrepreneurship as well as service to society, the professional community, and the department, college or university. Two of the winners will receive Young Alumni Achievement Awards, which honor graduates from the previous 15 years. All awardees will be recognized at the ChBE Alumni Awards Ceremony on Friday, October 20, 2023.
2023 Distinguished Alumni Achievement Award winners: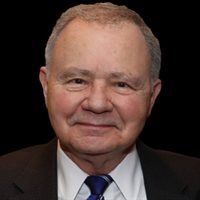 Joseph Drago (BS 1972, MS 1974)
Joseph "Joe" Drago, a proud second-generation Illini, is the Director of Culture and Change Management with the Marathon Consulting Group. Upon earning his B.S. in chemical engineering (1972) and M.S. in nuclear engineering (1974) from the University of Illinois Urbana-Champaign, he served as a development engineer at Oak Ridge National Laboratory, the reactor engineer at the Connecticut Yankee nuclear power plant, the safety compliance officer at Argonne National Laboratory, and a nuclear engineer with the U.S. Department of Energy. He has led facility safety review teams and incident investigations.
Drago has sponsored a few of the Chemical Safety Board poster sessions that are part of the coursework for freshmen in the Chemical and Biomolecular Engineering Department. He has given several lectures in the ChBE process safety course and was the convocation speaker in December 2021. He and his wife, Nancy, founded the Philip and Anne Drago scholarship.
Drago is a registered professional engineer.
---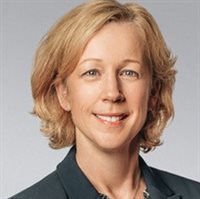 Elizabeth Hanna (BS 1986)
Elizabeth "Betsy" Hanna is a biotech executive whose passion is saving and extending lives with breakthrough science. She built her career creating market value for life science startups and industry leaders.
After earning her Chemical Engineering degree at University of Illinois, Hanna spent ten years in manufacturing and operations management. She then earned her MBA from Harvard Business School and moved into commercial roles. Gaining experience at large healthcare companies, Hanna built broad global knowledge in pharmaceuticals, medical device and diagnostics, including 3 years living and working in the UK. For the past 10 years, her focus has shifted to emerging therapies and diagnostics in early-stage companies, most recently leading companies using genomic signatures to detect cancer and help physicians determine treatment plans for their patients. As an advocate for innovative, high-growth medical technology organizations, Hanna currently sits on the board of a specialty orthopedics company.
Hanna lives outside of Princeton, NJ and enjoys spoiling her dog and two cats and spending time outside – hiking, sailing, scuba diving, and photographing the critters and sights she finds in her travels.
---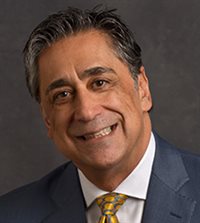 Bamin Khomami (MS 1985, PhD 1987)
Bamin Khomami received his MS (1985) and PhD (1987) degrees in Chemical Engineering from the University of Illinois-Urbana. He is the Distinguished University Professor in the Department of Chemical and Biomolecular Engineering (CBE) at University of Tennessee, Knoxville (UTK). He has served as CBE Department Head (2006 to 2022) and Director of UTK's Sustainable Energy and Research Center (SEERC 2009-2019). In 2011, he received a dual appointment and became a professor of Mechanical, Aerospace and Biomedical Engineering. Prior to joining UTK he was the Francis F. Ahmann Professor and Director of the Graduate Program of Chemical Engineering at Washington University, where he started his academic career in 1987.
Khomami has authored or co-authored over 210 archival journal and is a Fellow of the American Physical Society, American Association for the Advancement of Science, Society of Rheology, and the American Institute of Chemical Engineering (AIChE). He is also a co-Founder, CEO and member of Board of Directors of Celtig LLC – Knoxville and International Graphene LLC – South Carolina. Celtig and International Graphene produces high-quality commercial quantities of graphene nanoplatelets or flakes marketed worldwide.
---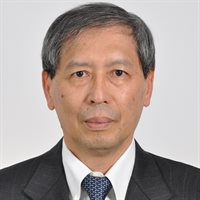 Po-Yen Lu (PhD 1982)
Po-Yen Lu received his PhD in 1982 under the guidance of Professor R.C. Alkire. Immediately after completing his PhD, Lu embarked on a career at Bell Laboratories. In 1995, Lu answered the call from the Taiwanese government to establish the LCD industry in Taiwan.
Lu was the initiator of the LCD project at Acer Display. Later, he assumed the position of Executive Vice President, during which he managed the operations and R&D of a $10B company. Lu made significant contributions to AUO's growth during his tenure, contributions that were recognized not only by colleagues in the technology sector, but also by the government. In 2003, Lu received the Outstanding Contribution Award from Taiwan's Ministry of Economy.
In 2010, Lu took the role as Chairman of a small (45 person) company in Taiwan. Through his leadership, product technology advancement and exceptional team work, the company became a prominent compound semiconductor epi house. It became a "unicorn" company during its Initial Public Offering in 2015.
Lu is currently a Partner at a venture capital company. He continues to apply his technical background and management experience to support his portfolio companies.
---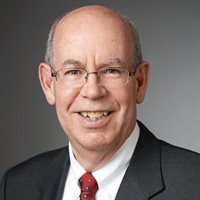 Paul Morrisroe (MS 1971)
Paul E. Morrisroe (MS 71) has served as Chairman of Pilot Chemical Company since 2000. Morrisroe started at Pilot Chemical in 1972 as a Plant Engineer at the Santa Fe Springs, Calif., plant. From 1973 to 1976 he served as a Project Engineer at the Avenel, N.J., plant. From 1976 to 1981 he served as Vice President of Manufacturing. In 1981 Morrisroe started a seven-year term as General Manager of the eastern division of Pilot. He became president of Pilot in 1988 following the death of his father, Pilot Chemical Founder John Morrisroe, and assumed the role of CEO in 1999. Morrisroe led the company in this capacity for the next 16 years. It was during this period that he successfully transitioned the company from the Founder to second-generation family ownership and professional management.
In 2014 Pilot Chemical was awarded the Private Business of the Year Award in the 51+ Years in Business category by the University of Cincinnati Goering Center for Family & Private Business. The award honors family and private businesses in Cincinnati for their positive impact to the community and economy.
Morrisroe retired as CEO in 2015. He remains an active owner as well as Chairman of Pilot Chemical's Board of Directors, providing oversight as the company has transitioned to the third generation of Morrisroe family ownership and professional management. Pilot Chemical is recognized annually as a top private company in Cincinnati.
Morrisroe received a B.S. in Chemical Engineering from the University of California, Berkeley, an M.S. in Chemical Engineering from the University of Illinois Urbana-Champaign, and an M.S. in Business Policy from Columbia University in New York City.
---
2023 Young Alumni Achievement Award winners:
Sarah Perry (PhD 2010)
Sarah L. Perry is an associate professor in the Department of Chemical Engineering at the University of Massachusetts Amherst (UMass). Prior to joining the UMass faculty as assistant professor in 2014, Perry was a postdoctoral researcher at the University of California, Berkeley, and the Institute for Molecular Engineering at the University of Chicago.
Perry has received several honors for her work as a researcher and educator, including a CAREER award from the National Science Foundation in 2020, the 3M Non-Tenured Faculty Award (2019-2021), and the Outstanding Teacher Award from the UMass Amherst College of Engineering (2017). She has also been recognized as a student ally and advocate for diversity in the college.
Perry received B.S. degrees in Chemical Engineering (2002) and Chemistry (2003) and an M.S. in Chemical Engineering (2005) from the University of Arizona. She earned her Ph.D. from the University of Illinois Urbana-Champaign in 2010, working on microfluidic platforms for the crystallization and study of membrane protein crystallization.
---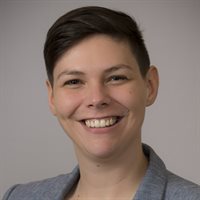 Alix Schmidt (BS 2009)
Alix Schmidt is a senior data scientist in Dow Chemical's Core R&D Information Research team in Midland, Michigan. Schmidt received her B.S. in Chemical Engineering from University of Illinois Urbana-Champaign in 2009 and then joined Dow Corning as a process research engineer, where she supported process research and manufacturing troubleshooting for silicone copolymer processes. In 2012, Schmidt joined the fledgling High Throughput Research team and helped introduce robotic research platforms and combinatorial experimental design to Dow Corning R&D. During this time she completed a Master's degree in Data Science from Northwestern University.
After Dow Corning's merger into Dow, Schmidt moved to the Manufacturing Chemometrics and AI team, using machine learning and multivariate statistics to troubleshoot plant operations across Dow's businesses. In 2021, she returned to R&D and now conducts research on materials informatics and leads Machine Learning Operations Strategy for the successful deployment of AI into Dow's research, product design, and technical customer service organizations.