ChBE faculty play key role in new Department of Energy-funded bioenergy research center
A new, multimillion dollar bioenergy research center at the University of Illinois that promises to be a catalyst for the development of sustainable, cost-effective biofuels and bioproducts will involve several faculty from Chemical and Biomolecular Engineering.
The Department of Energy announced earlier this summer it has awarded the University of Illinois $104 million for the Center for Advanced Bioenergy and Bioproducts Innovation (CABBI). The center is a collaboration between Illinois' Institute for Sustainability, Energy, and Environment (iSEE) and the Carl R. Woese Institute for Genomic Biology (IGB), and will include 17 partner institutions.
"As the United States seeks energy independence, we need to look at the most efficient ways to grow, transform, and market biofuels," said Evan H. DeLucia, the G. William Arends Professor of Plant Biology and Baum Family Director of iSEE. DeLucia will serve as CABBI Director. "This grant is a game-changer, and CABBI will be at the forefront as we press toward a new bio-based economy. Our center's holistic approach will generate new products directly from biomass, reducing our nation's dependence on fossil fuels and making us more secure."
CABBI is one of four Department of Energy Bioenergy Research Centers, joining the Great Lakes Bioenergy Research Center led by the University of Wisconsin, the Center for Bioenergy Innovation led by the DOE's Oak Ridge National Laboratory, and the Joint Bioenergy Institute led by the DOE's Lawrence Berkeley National Lab.
At Illinois, researchers will develop fuels and products by integrating three interconnected priority areas: Growing the Right Crops (feedstock development), Turning Plants into Fuel (conversion), and Determining the Environmental and Economic Bottom Line (sustainability). Crop Sciences professor Stephen Moose will lead the feedstock development theme, in which scientists will integrate recent advances in genomics, synthetic biology, and computational biology to increase the value of biomass crops. Madhu Khanna, ACES Distinguished Professor in Environmental Economics in the Department of Agricultural and Consumer Economics, will lead the sustainability theme in which researchers will provide an overarching framework for viewing outcomes from the feedstocks and conversion themes through an environmental and economic lens.
Dr. Huimin Zhao, the Steven L. Miller Chair in Chemical Engineering at Illinois, will lead the conversion area. His team of about 19 principal investigators, which include two other ChBE faculty at Illinois—Professor Chris Rao and Assistant Professor David Flaherty—will further develop a versatile, automated "biofoundry" for rapidly engineering microbial strains that can efficiently produce diverse, high-value molecules such as biodiesel, organic acids, jet fuels, lubricants, and alcohols. Using the design-build-test-learn framework, research in the conversion theme will overcome the challenges associated with driving biological systems to produce non-natural compounds.
"It's a unique vision. We want to use the plants as the factories to produce lipid-based chemicals and then we'll couple that with the microbial conversion platform to make more high-value added products. Furthermore, we will use the lignocellulose from those plants as the feedstocks to make a wide variety of chemicals," Zhao said.
This approach is different from the other three existing bioenergy centers funded by the Department of Energy, he said. The other centers focus their work on developing technologies to deconstruct the lignocellulose to generate fermentable sugars like glucose and xylose and using those sugars to make a variety of fuels and chemicals.
He and his team of researchers also want to understand what constrains the production of those biofuels or chemicals in the microorganisms. And they want to produce more chemicals and biofuels as well. That's why Zhao has brought in experts in catalysis like Dr. David Flaherty who will develop chemical catalysts to upgrade the fuels and chemicals produced by the microorganisms.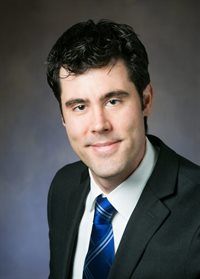 Flaherty's group will be collaborating with others in CABBI to develop catalysts to convert advantaged molecules produced from microorganisms, such as butanol and unsaturated fatty acids, into clean burning fuels. They'll also be coproducing high value chemicals to help increase the economic viability of the overall process.
"The networks of catalytic reactions in these systems are incredibly complex, and to be successful, we will need to develop maps of the reaction pathways that exist and use that information to identify opportunities to control the selectivity to specific desired products," Flaherty said.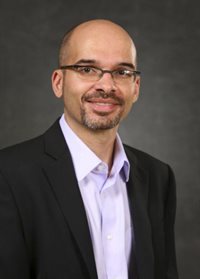 Dr. Chris Rao will focus on the engineering of oleaginous yeast to produce biofuels and chemicals and to understand what constrains the production of those products in the yeast.
"If you think from the organisms' point of view, they don't want to produce the product we want at large amounts because it will not benefit their survival and growth. … So we have to hijack the native metabolism to make the organisms themselves produce the product we want," Zhao said.
The goal of metabolic engineering is to essentially engineer microorganisms to produce useful chemicals, but if they produce at low levels, that would not be economical, Zhao said. How does one make the organism produce a lot of product in a very short period of time? That's another challenge researchers will address.
"In the traditional chemical industry, what a chemist or chemical engineer often does is to develop chemical catalysts and use them to convert non-renewable petroleum oils into fuels and chemicals. Now we want to develop biological catalysts such as microorganisms and enzymes and use them to convert renewable plant biomass into fuels and chemicals, which represents a paradigm shift in the chemical industry," Zhao said.
Zhao, Rao and Flaherty have collaborated before. All three were involved with the Energy Biosciences Institute, which was established in 2007 as a partnership between Illinois and the University of California at Berkeley and Lawrence Berkeley National Lab, with initial funding from BP. Because of their work with EBI, Illinois had a strong track record of collaboration and accomplishments in bioenergy research and an infrastructure in place, Zhao said.
At the Carl R. Woese Institute for Genomic Biology, Zhao leads the Biosystems Design theme and he has been involved in development of the Illinois Biological Foundry for Advanced Biomanufacturing, or iBioFAB. Housed at IGB, iBioFAB is a computational and physical infrastructure that supports rapid design, fabrication, validation/quality control, and analysis of genetic constructs and organisms.
IGB will oversee and integrate CABBI's core science team under one roof.
"The IGB, now with over a decade of experience in successfully addressing grand challenges by transdisciplinary integration of the life sciences, physical sciences, and engineering, will provide an outstanding environment for the talented CABBI team," said director Gene Robinson.
The Institute for Sustainability, Energy, and Environment will coordinate and integrate field work off campus and at the Illinois Energy Farm, a 320-acre site that enables researchers to trial promising biofuel feedstocks at scale, and it will utilize the nearly complete, $32 million Integrated Bioprocessing Research Laboratory.
"We are very excited about this project because this will further build on our strengths in this area. This is definitely the future. I'm pleased the Department of Energy is committed to this direction," Zhao said.
The center is expected to receive $4 million in fiscal year 2018, then $25 million a year in 2019-22.
Partner institutions include Brookhaven (N.Y.) National Laboratory; the Lawrence Berkeley National Laboratory's Joint Genome Institute in Berkeley, Calif.; the U.S. Department of Agriculture's (USDA) Agricultural Research Service (ARS) in Houma, La., the USDA ARS in Peoria, Ill.; Iowa State University; Princeton University; Mississippi State University; the University of California-Berkeley; West Virginia University; Boston University; the University of Wisconsin-Madison; Colorado State University; the University of Idaho; the University of Florida; the University of Nebraska; the Institute for Systems Biology in Seattle; and the HudsonAlpha Institute for Biotechnology in Huntsville, Ala.
The Department of Energy's Bioenergy Research Program was established in 2007 and has led to 2,630 peer-reviewed publications, 607 invention disclosures, 378 patent applications, 191 licenses or options, 92 patents, and 14 start-up companies.