ChBE honors December 2020 graduates virtually
Today the department of chemical and biomolecular engineering at the University of Illinois Urbana-Champaign held a virtual winter convocation ceremony to celebrate 54 bachelor's, master's, and doctoral graduates via Zoom.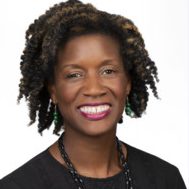 Remarks were given by the College of Liberal Arts & Sciences Associate Dean Matthew Ando and Marchoe Dill Northern (BS '97), senior vice president – global home care brand franchise leader at Procter & Gamble. After graduation, Dill Northern began her chemical engineering career at P&G and later transitioned to marketing, holding positions such as senior brand director for Oral Care, including top brands like Crest, Oral B, and Fixodent. While working full time at P&G, she earned her Masters of Business Administration from the University of Chicago.
Her message to the graduating class: to access your destiny, you must affirm your gifts, build relationships, and impact the world in an area of personal passion.
"It's 2020, certainly not the year, or graduation, you envisioned at the start of your time at U of I," Dill Northern said in her remarks. She described how the COVID-19 crisis has changed life as we know it, stalled industries, and exposed racial, educational, socioeconomic, urban/rural, and age inequities.
"But the question for today is what does it mean for you? How will this experience shape your narrative?" Dill Northern asked the 2020 graduates. "Will you describe it as a complication, clouding your view of your college experience and your capabilities. Will you be filled with uncertainty and skepticism regarding the job market prospects, or conditions that may require you to start a career remotely or continue your education virtually?
"Or will you flip this into the opportunity it affords to reset, reimagine, and activate the workplace, education, government, and industries of now? Will you take the protests that so many of us participated in over the summer, and the passion that led to a record turn out at the ballot box in the fall, to create a world that we are all counting on you to lead?"
Dill Northern said her time at Illinois was a controlled experiment designed to help her build the skills that have propelled her into the future. She told students to remember that complications are indeed the rocket fuel for their future. "I believe in you, I am inspired by you, and most of all, I am connected to you. This day and for the ages, we are alumni of the greatest proving ground on the planet—the University of Illinois."
As the ceremony concluded, ChBE Department Head Paul Kenis asked graduates to move their tassels—real or imaginary—to the left. He also reminded them that they have joined an elite rank of 5,000 departmental alumni who have graduated since 1901.
"Many have gone on to remarkable careers, for example, in the energy, food, pharma, or chemical industries," Kenis said. "Many alumni also have applied their Illinois problem-solving education in unexpected directions: in the banking world, for example on Wall Street, or as VP of the Bank of America."
"In years to come, we hope to see many of you back on campus to share your achievements with us, just as Marchoe Dill Northern did today," he said, encouraging the graduates to stay in touch.
The ceremony was recorded and is available for download.
Source
Claire Benjamin