Congratulations to winners of the ChBE Graduate Research Symposium!
Congratulations to winners of the 2018 Graduate Research Symposium!
Organized by the Chemical and Biomolecular Engineering Graduate Student Advisory Committee, the annual symposium invites graduate students to present their work in the form of a poster or an oral presentation. Research areas include a range of topics, such as nanotechnology, biotechnology, computational science, and energy applications.
Invited judges are typically Illinois alumni from industry and academia who help identify the best poster and oral presentations. Thank you to this year's judges: Robert Ferguson, Senior Upstream Marketing Manager at Medtronic's Heart Valve Therapies (BS '91); Dr. Lili Deligianni, retired research scientist, IBM (PhD '88, Alkire); and Dr. Lon Chubiz, Assistant Professor of Biology at the University of Missouri-St. Louis (PhD '10, Rao).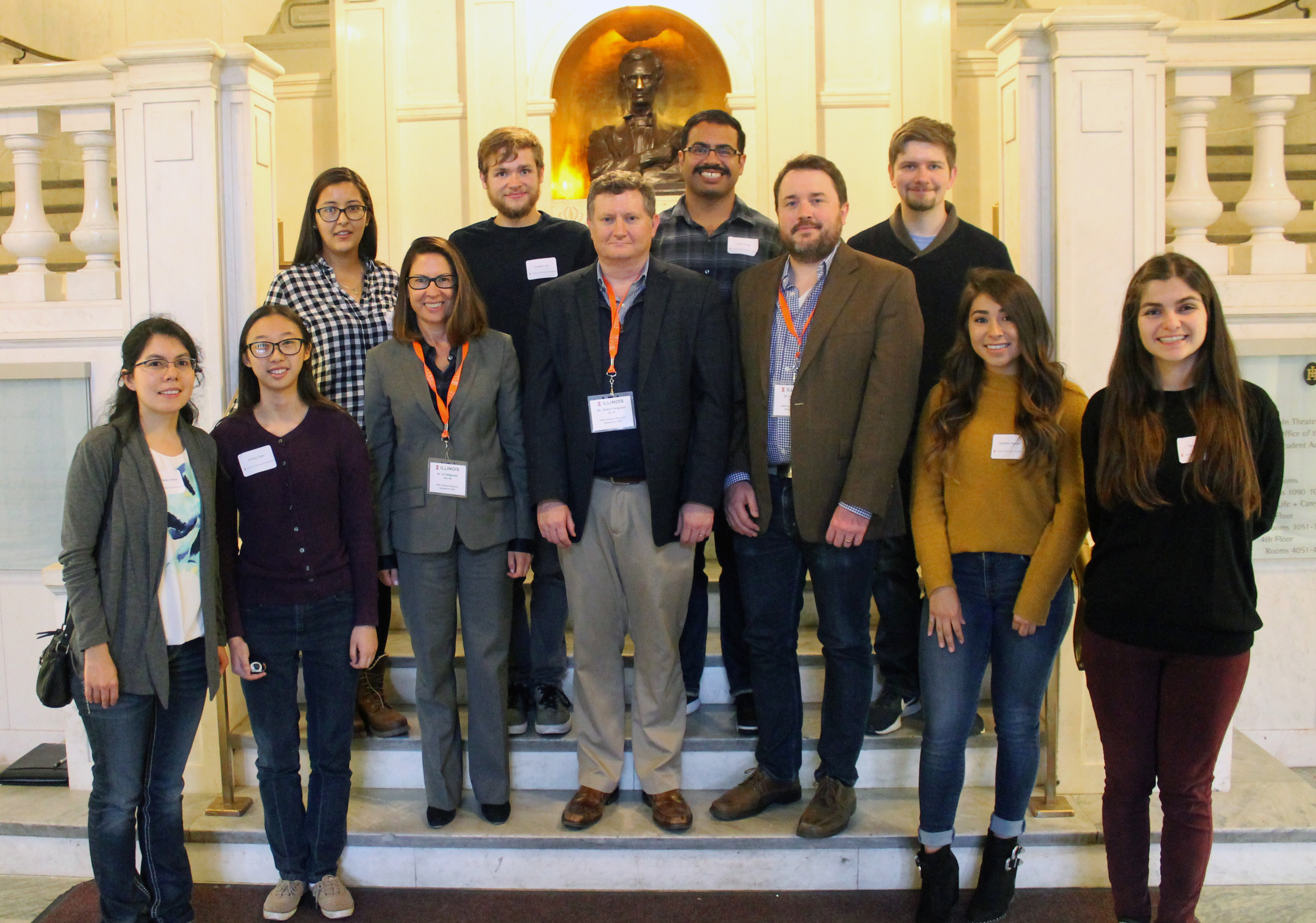 Twenty-one students participated in the symposium this year. Winners included the following:
Poster presentations:
1st place: Jiangyan Feng (Shukla Group), "Characterizing Protein Conformational Dynamics Using Evolutionary Couplings."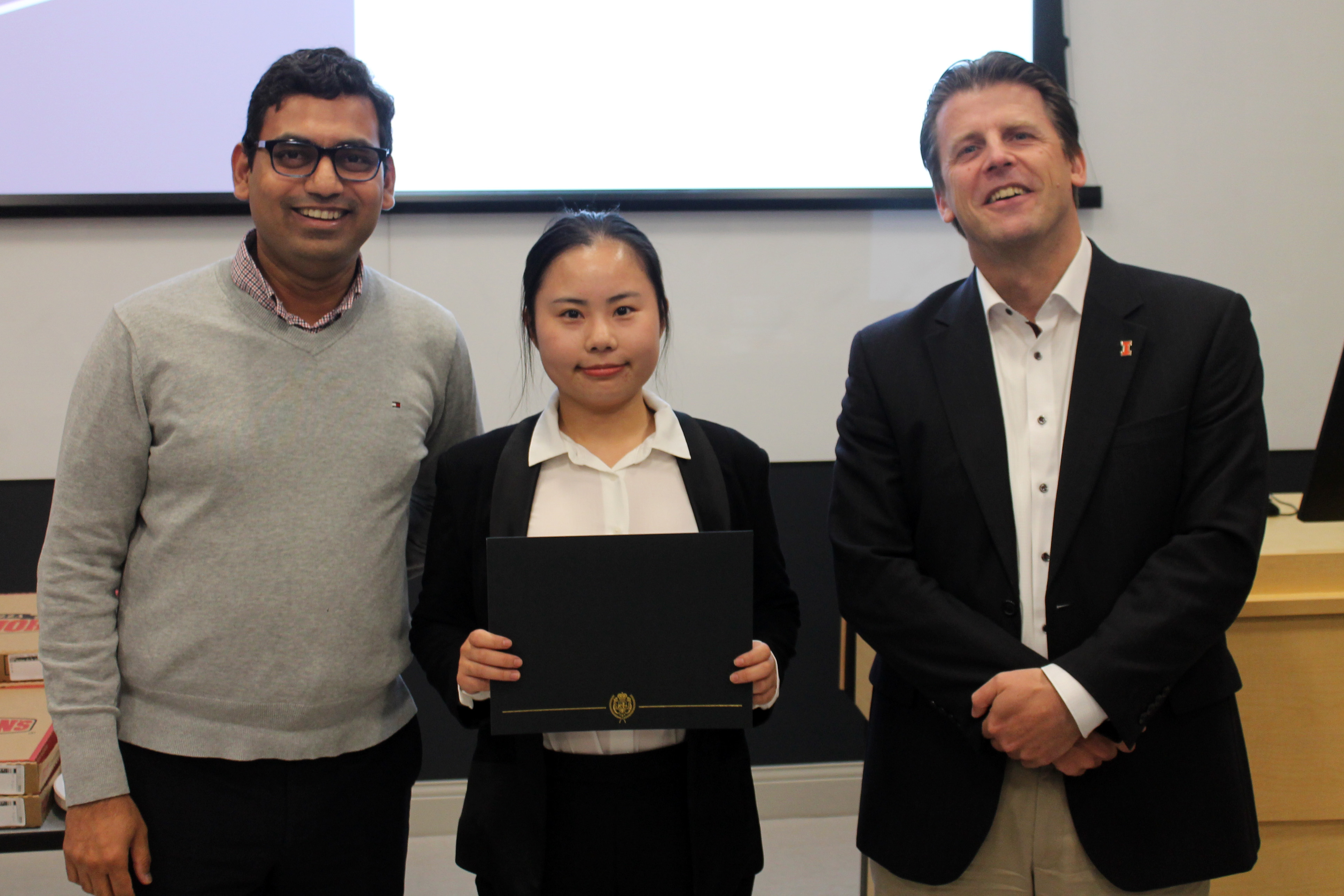 2nd place: Whitney Sinclair (Leckband/Kenis Groups), "Lung-on-a-chip enables dynamic imaging of pulmonary lung tissue in response to aerosolized nanoparticles."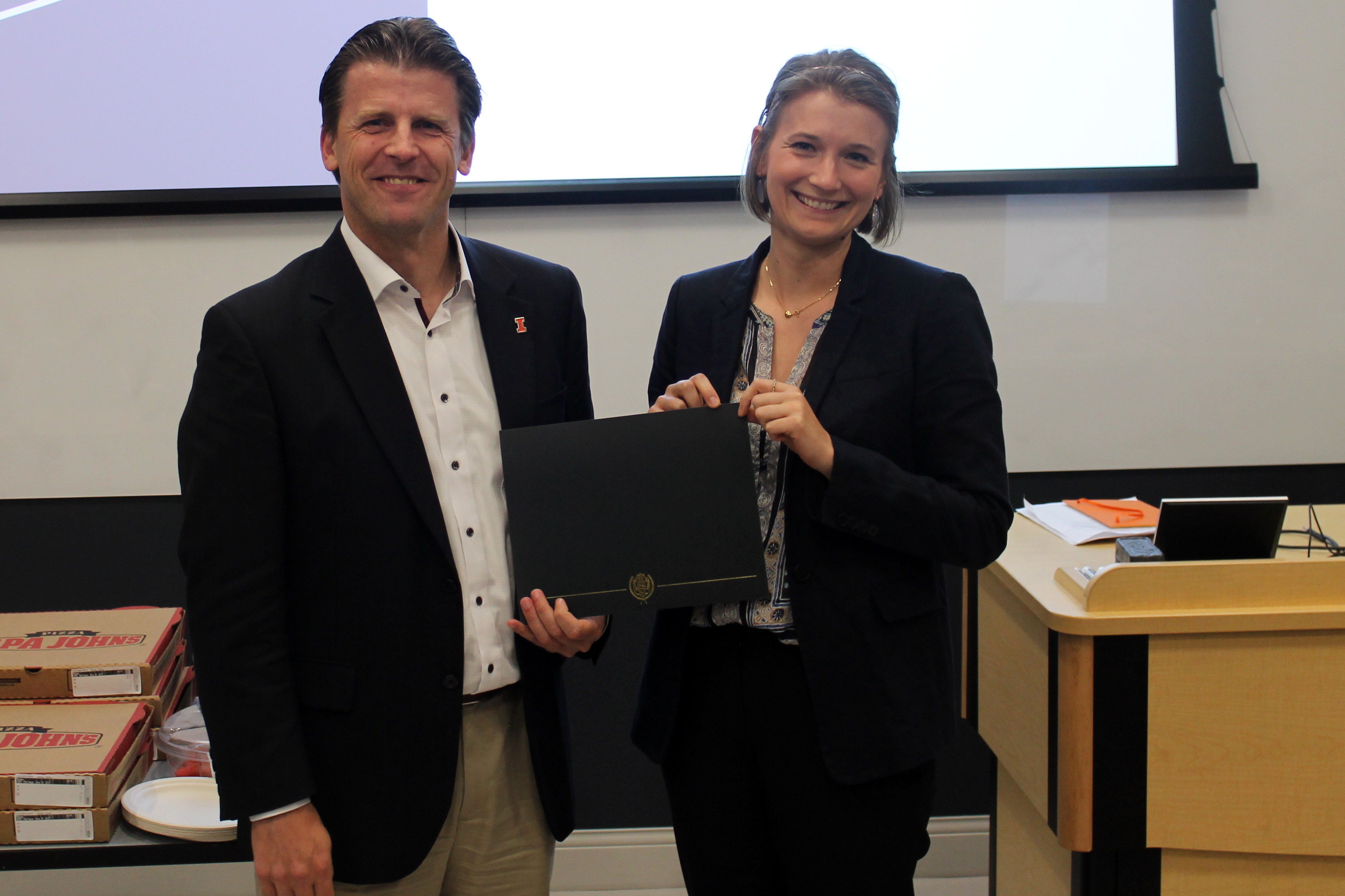 3rd place: Jason Adams (Flaherty Group), "Mechanistic Insights into the Direct Synthesis of H202: How Solvents Facilitate Proton-Electron Transfer."
Oral presentations:
1st place: Emily Chen (Harley Group), "The Effect of Extracellular Hyaluronic Acid and Hypoxia on Glioblastoma Stem Cell Invasiveness."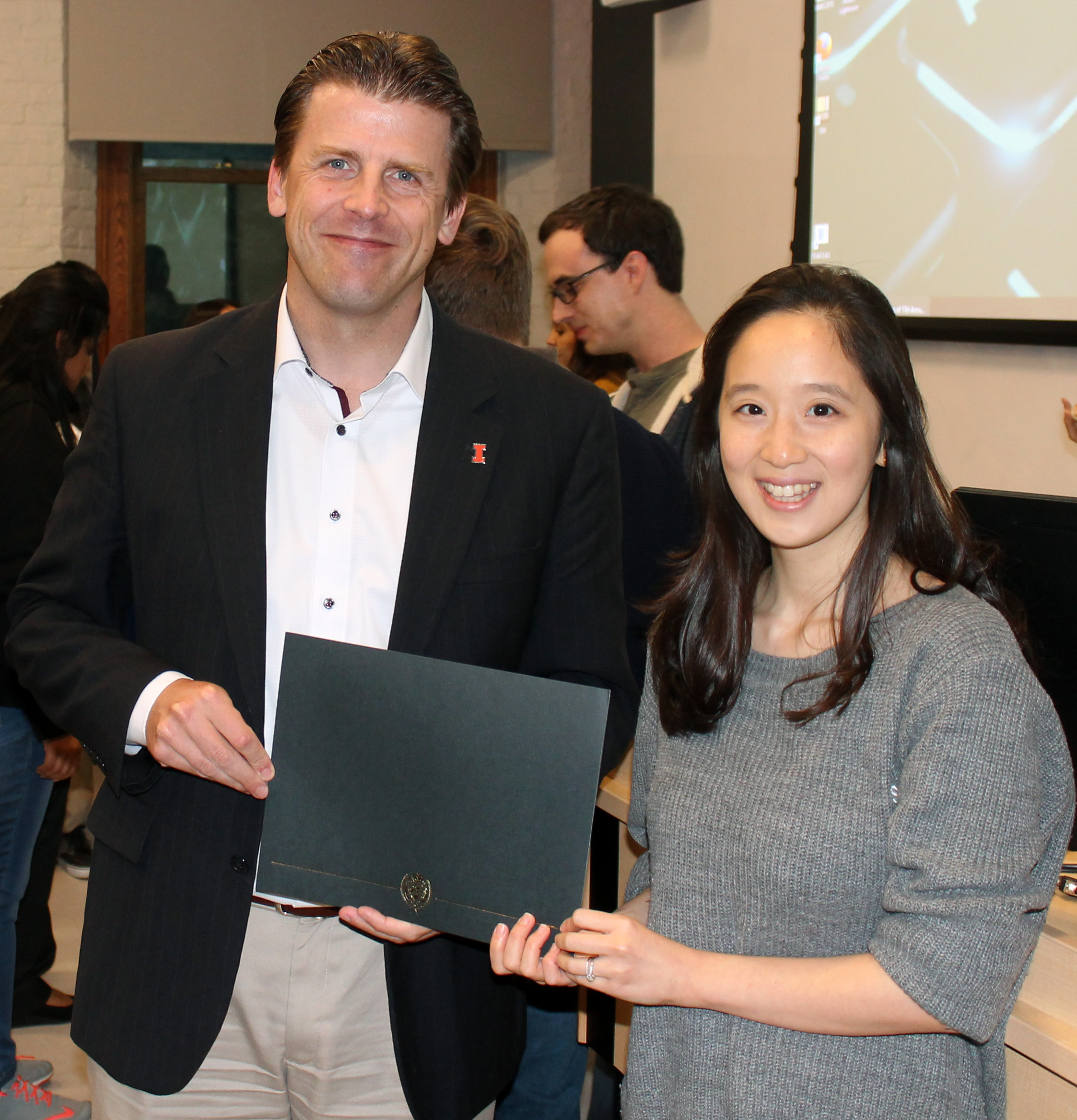 2nd place: William Ballance (Kong Group), "Active Skin: Eliminating Biofilms Through Drug Release and Mechanical Vibration."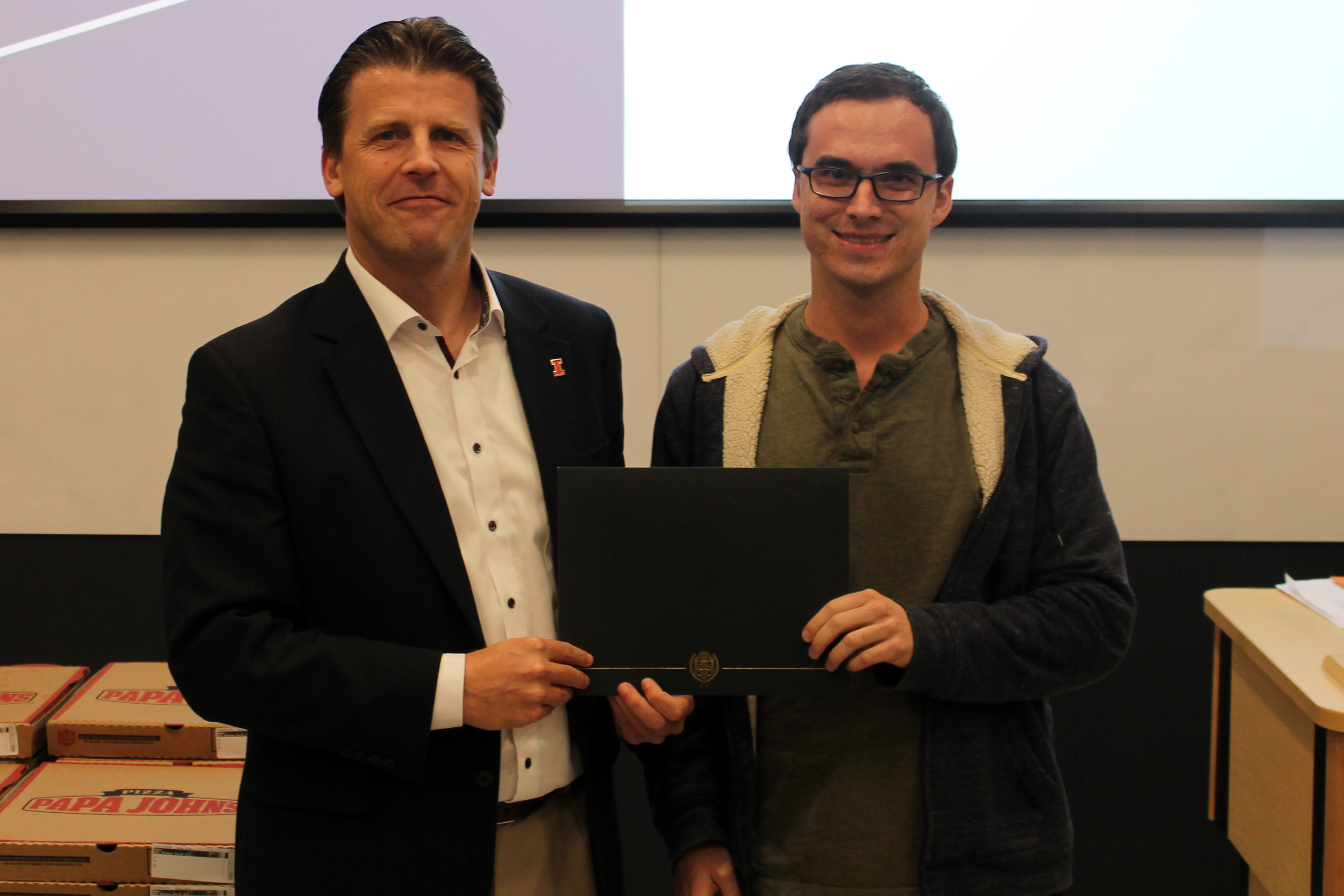 3rd place: Prapti Kafle (Diao Group), "Solution Coating of Pharmaceutical Nanothin Films and Multilayer Nanocomposites with Controlled Morphology and Polymorphism."