Department celebrates December Chemical Engineering graduates
The Department of Chemical and Biomolecular Engineering held a convocation ceremony on Friday, Dec. 21, 2018, for its December graduates. The ceremony featured Illinois alumnus Dr. Dale A. Kyser, who received his MS and PhD degrees in Chemical Engineering in 1985 and 1987.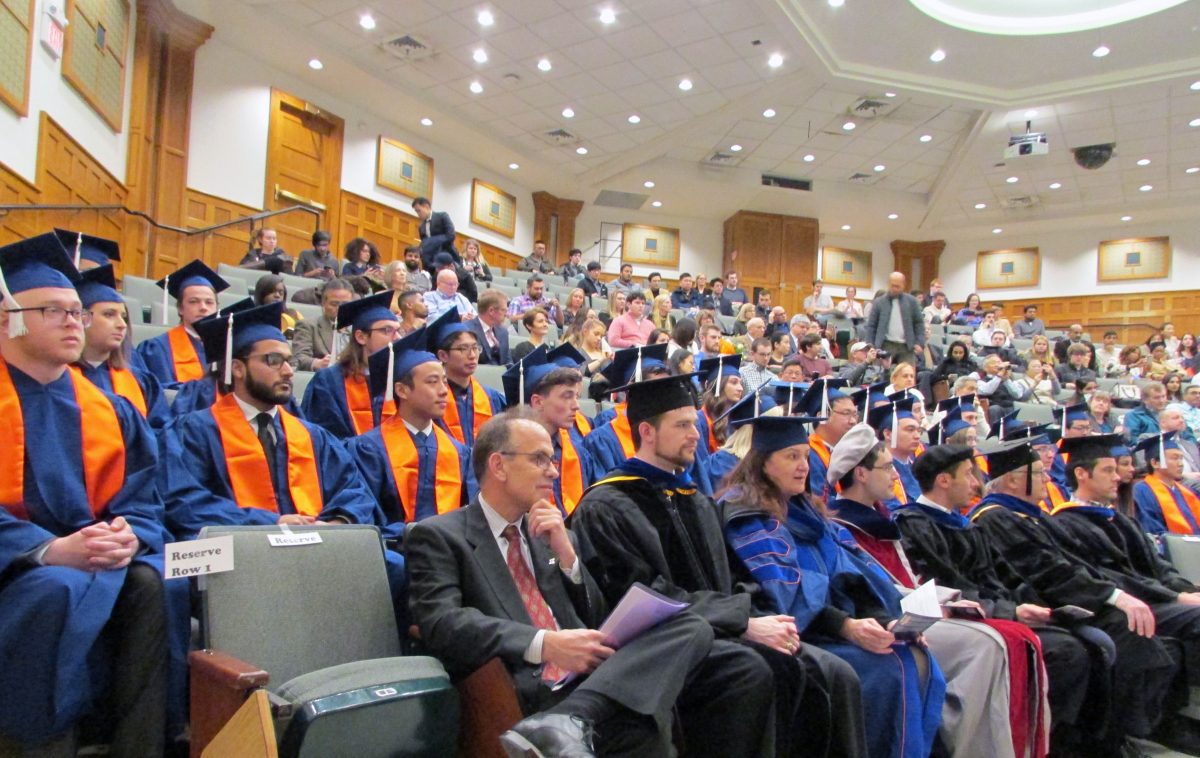 Dr. Kyser is currently Vice President of Research and Nutrition Sciences at Mondelēz International, a global snacks foods leader with iconic brands such as Oreo, Cadbury, Milka, Chips Ahoy!, Trident, belVita, and Ritz.
He began his career at Kraft Foods in 1987 and has held a number of roles in the organization, from upstream research through product commercialization. During his career, Dr. Kyser has led the commercialization of a number of new technologies.
In addition to this MS and PhD degrees in Chemical Engineering from Illinois, he holds as a BS degree in ChemE from the Missouri University of Science and Technology. He is a past president of the Academy of Chemical Engineers at Missouri University of Science and Technology.
In his remarks to students, Dr. Kyser said he has been continually impressed by the knowledge, ambition, and sense of purpose in their generation.
"Coupling the talent of your generation with the continuing advances in technology, I believe the opportunities for the future are unlimited. Given the talent in this room and others like it, I have great confidence that your generation is more than capable to taking on today's challenges," he said.
Kyser said he believes a critical element of success is to have confidence in your ability to make a positive difference.
"I have met many successful people and almost all possess a quiet confidence that is not born of arrogance nor of uninformed idealism, but rather the quiet resolve of determined individual who believes that they can make something good happen."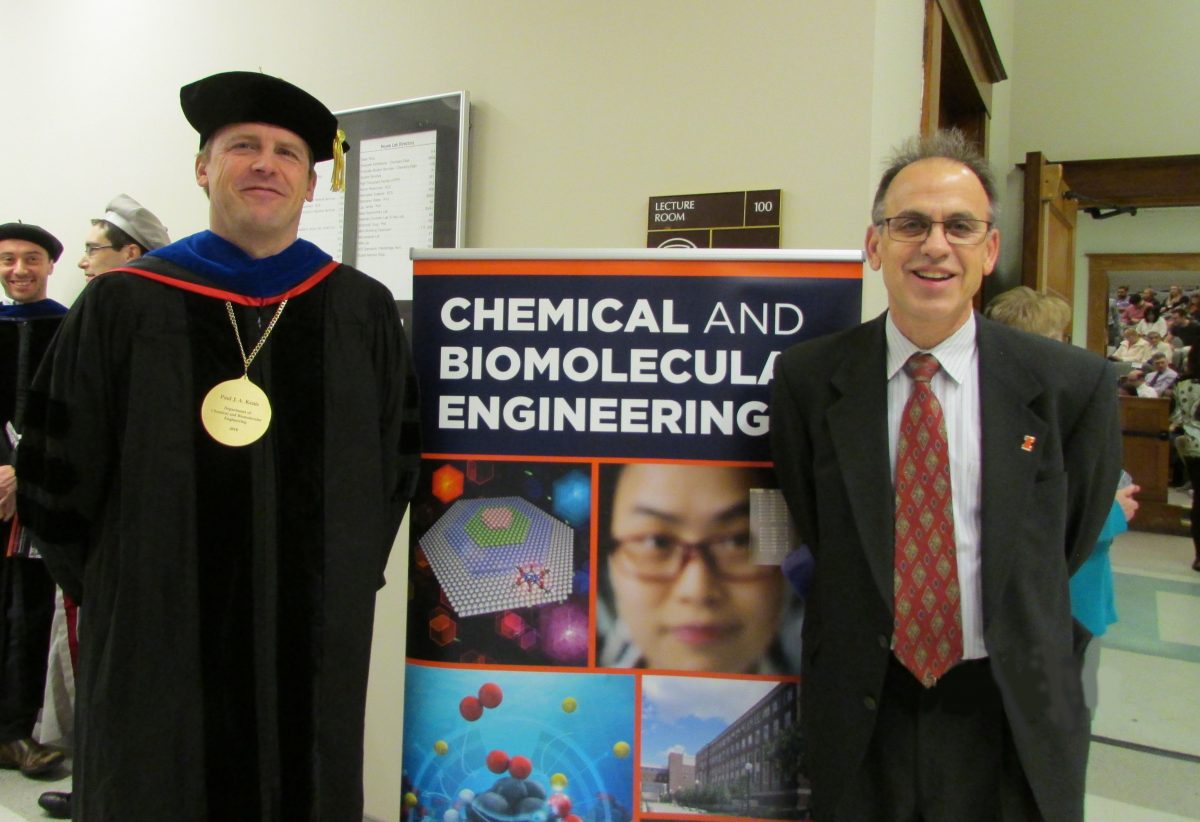 A couple years after he graduated from Illinois, Dr. Kyser was assigned to lead the startup of the manufacturing of a new product. This involved him making status presentations to a leadership team. The key to his success was to have a solid plan and demonstrate the confidence that built other's confidence.
"Without having the confidence to own the plan, stand tall when challenged, and being willing to admit when I made mistakes, I would have never been successful in that situation. Remember it is hard to inspire confidence in others if you don't have confidence in yourself. This is not to say that you cannot be scared inside, but you have to work past that and remind yourself that you are far more capable than you give yourself credit for.
To achieve their full potential, graduates will need confidence to take the risk to get what they want, he said.
"No matter what path you take, challenges will inevitably come up. Don't be afraid of them. In my life, I have learned and grown the most both personally and professionally when I have found myself in challenging situations," he said.