Department celebrates December graduates in Chemical & Biomolecular Engineering
Congratulations to December graduates in Chemical and Biomolecular Engineering! The department held a winter convocation on Dec. 21, 2019, in the Lincoln Hall theater. The ceremony was followed by a reception in Latzer Hall in the University YMCA.
Guest speaker this year was Dan Hanus, who graduated from the University of Illinois in 1986 with a bachelor's degree. Shortly after graduation he began a career with Procter & Gamble, a company known for products such as Tide, Cascade, Crest, Vicks, and Gillette. He started in the Foods Division and since then has held a number of roles with the company – in research and development as a process engineer, as a products researcher, and a long time package developer. Currently, he is Section Manager of US Merchandising Solutions Organization in Product Supply Packaging at P&G. Throughout his time at P&G, Mr. Hanus has often returned to campus to conduct interviews and recruit students from Chemical and Biomolecular Engineering and other engineering programs. He also has served as a judge at the department's undergraduate research symposium.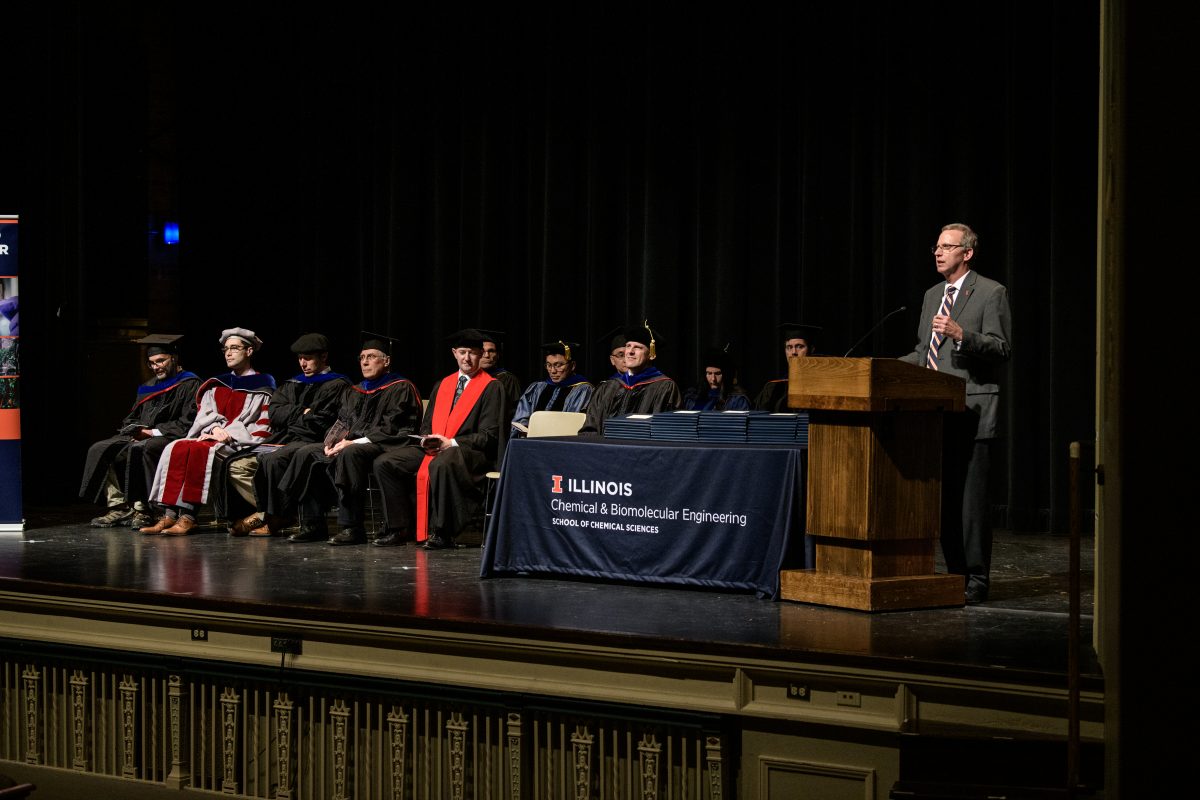 An online gallery of photos from the day can be accessed via this link: https://zenfolio.page.link/vLd7e
Congratulations, graduates!