Faculty, grad students honored for teaching excellence
Congratulations to faculty and graduate students recognized by the University of Illinois School of Chemical Sciences for their teaching excellence in the 2017-2018 academic year. Those in Chemical and Biomolecular Engineering who received awards include Assistant Professor Charles Sing and graduate students Daniel Bregante and Mai Ngo.
"The award recognizes the entire scope of our educational efforts, from course development to in-class instruction. Excellence in teaching is not only intellectually satisfying, but our instructional efforts immeasurably strengthen our research mission," said Dr. Jonathan Sweedler, director of the school, in the announcement.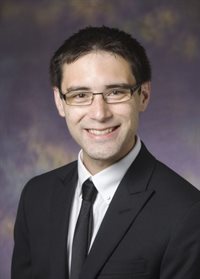 Sing taught CHBE 525 (Statistical Thermodynamics for Chemical Engineers) and CHBE 321 (Thermodynamics) during the 17-18 school year. His research group uses both theoretical and computational tools to tackle fundamental problems in polymer physics and develop design principles for bio-inspired soft materials.
He joined the Department of Chemical and Biomolecular Engineering faculty in 2014. He received his BSE/MS from Case Western Reserve University and his PhD from the Massachusetts Institute of Technology. His postdoctoral work was at Northwestern University.
Daniel Bregante is a member of Prof. David Flaherty's research group and Mai Ngo is a member of Prof. Brendan Harley's research group.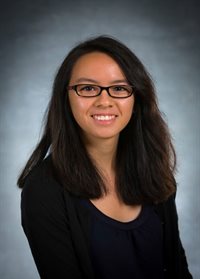 As a member of the Harley Lab, Ngo has been developing vascularized glioblastoma models. She received her BS in Chemical Engineering from Virginia Tech. This past year she taught CHBE 424 (Chemical Reaction Engineering) and CHBE 421 (Momentum and Heat Transfer).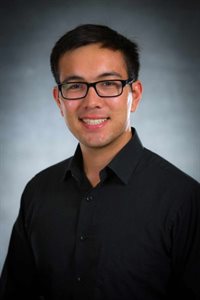 As a member of the Flaherty Lab, Bregante is researching heterogeneous group IV and V catalysts for the activation of hydrogen peroxide for various oxidation reactions. He received his BS in Chemical Engineering from the University of California, Berkeley. This past year he taught CHBE 422 (Mass Transfer Operations).
Others honored with 2017-2018 SCS Teaching Awards include Professors José Andino Martinez and Steven Zimmerman in the Department Chemistry, and Chemistry graduate students Lucas Akin, Ryan Ash, Sarah Bonson, Yiming Wang, and Thao Xiong.