Diwakar Shukla, Blue Waters Assistant Professor in the Department of Chemical and Biomolecular Engineering, has been chosen to receive a 2020 Dean's Award for Excellence in Research from the Grainger College of Engineering.
The awards were established to honor faculty for outstanding research. Four assistant professors are chosen by their peers based on who has conducted the most outstanding research during the last academic year. In addition, four associate professors are chosen for their outstanding research over the past five academic years. Professor Shukla will be honored at the college's faculty awards ceremony on April 27.
The Shukla Group uses and develops theoretical and computational chemistry tools to understand biophysical processes in plants. In particular, his research program focuses on understanding how plants sense and cope with stressful environmental conditions.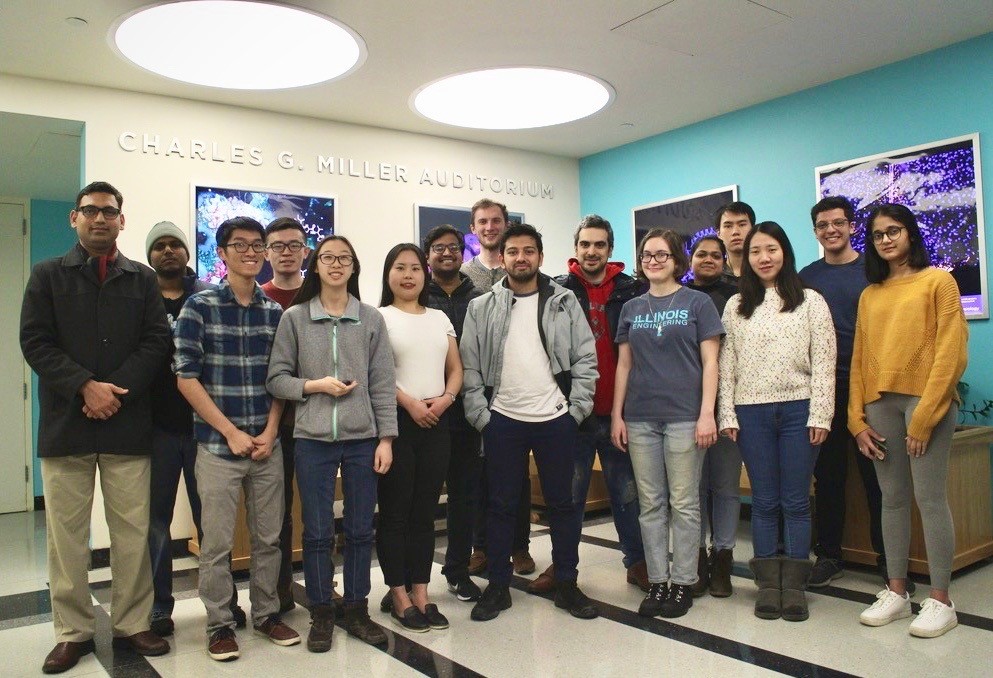 In 2018-19 and 2019-20 academic years, Dr. Shukla has received seven faculty awards including early-career investigator awards from the American Chemical Society, American Institute of Chemical Engineers, National Science Foundation and Alfred P. Sloan Foundation. He was selected as the NCSA faculty fellow for 2019-2020, Fellow of the Center for Advance Study for 2020-21 and received the Excellence in Teaching award (2019) from the School of chemical sciences.
"I am honored to receive this recognition on behalf of the outstanding students in my group, collaborators, and mentors at Illinois. They inspire me every day by their excellence and enthusiasm for research," he said.
Shukla joined the Illinois faculty in 2015. He received his PhD in Chemical Engineering from the Massachusetts Institute of Technology and was postdoctoral fellow in the Department of Chemistry at Stanford University. He holds affiliate appointments in the Department of Plant Biology, National Center for Supercomputing Applications, Center for Biophysics & Quantitative Biology, and the Beckman Institute for Advanced Science and Technology.