Congratulations to Blue Waters Assistant Professor Diwakar Shukla, who has been selected for a 2019 School of Chemical Sciences Teaching Award! He joins several graduate students from the Department of Chemical and Biomolecular Engineering who were also recognized for their teaching excellence in the 2018-19 academic year. The ChBE graduate students chosen for the award include Madeleine Biagioli, Matthew Chan, Nicholas Troescher, and Dylan Walsh.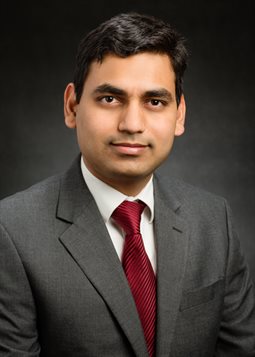 In the announcement, school director Jonathan Sweedler said the award recognizes the entire scope of our educational efforts, from course development to in-class instruction.
"Excellence in teaching is not only intellectually satisfying, but our instructional efforts immeasurably strengthen our research mission," he said.
The school also recognized Donald DeCoste, teaching associate professor in the Department of Chemistry, and the following PhD students in chemistry: Laura Daigh, Reshmi Dani, Clare Leahy, and Zane Thornburg.