Students graduate from Chemical Engineering
More than 70 undergraduates from the Department of Chemical and Biomolecular Engineering graduated on May 12, 2013, at a convocation ceremony that took place at the Krannert Center.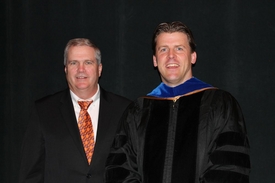 Alumnus Keith E. Reese, B.S. '79, was the speaker during the ceremony. Reese retired in 2007 from Intel as vice president and co-general manager of the customer fulfillment, planning, and logistics group, part of the technology and marketing group.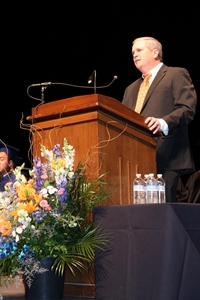 Reese shared three things with the students to remember after graduation. He encouraged them to set long-term goals for their career, to manage their careers and be financially secure, and to have positive things be part of your life and career.
"Chemical engineers solve problems," he said. "I encourage you to take risks. Life and work should be fun. Your time at the University of Illinois was important. Use the tools that you learned here and you will change the world."
Congratulations, graduates!