Chemical and Biomolecular Engineering May 2020 Convocation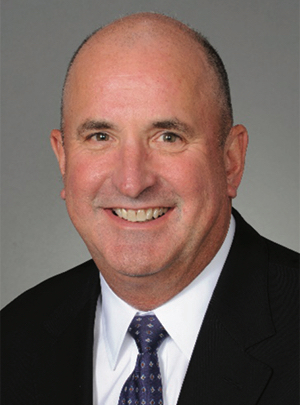 Instead of the usual in-person event, the department provided the May 2020 graduates with a congratulatory letter from the faculty, a speech by one of our alumni (see below), and a pen-and-Ink drawing of the Roger Adams Laboratory. All May 2020 graduates are welcome to participate in a future in-person convocation. Corn is responsible for the olefins, natural gas liquids (NGL) and aromatics product lines, as well as the company's joint ventures in Saudi Arabia. Previously, he served as senior vice president for specialties, aromatics, and styrenics; vice president of corporate planning and development; vice president of olefins and NGL and general manager, Asia, where he oversaw all company activities in the region. He most recently served as senior vice president of projects and supply chain. Over the last decade, he was instrumental in the conception, design, construction, and commissioning of a $6 billion ethylene cracker and a polyethylene plant now operational in Southeast Texas.
"May you live in interesting times" is a well-known proverb of disputed origin used as both a curse and a blessing. The Class of 2020 is setting a new standard for testing the extreme dimensions of this proverb.
Frequently the curse element is the easiest to sense – in this case, the isolation, the uncertainty around jobs and next steps, missed celebrations, the cancelling of events (and we finally had a team capable of bringing March Madness to Champaign-Urbana). And yet, as the world gets beyond Covid-19, and we will, hopefully the blessing dimension will become increasingly apparent, as the world is reminded we are all in this together, and together we can address any problem in an effective and sustainable way.
I contend your chemical engineering degrees are the most valuable global passport one can possess. It opens doors across virtually every industry, geography and work environment. Any of you can go anywhere and do almost anything. You can take chemistry at the theoretical or lab level and scale it up to create solutions that improve lives around the world.
Chemical and biomolecular engineers are on the front lines of continuing to raise the standard of living worldwide, while simultaneously ensuring we reverse the toll on the environment as we do so. In that respect, some of the core challenges for your generation and beyond will be to identify solutions to provide clean water, hygienic and healthy food, effective medical care, efficient transportation, and comfortable shelter, while addressing challenges like global warming and resource depletion as the world population continues to grow.
It will be up to you to find solutions that solve multiple problems at once without creating new ones. My top leadership mentor calls this seeking "and" solutions. While "and" solutions are no simple feat, I am confident you have the skills, drive, and tools to be successful. Maybe one or more of you will be inspired to pursue protecting the world from the next pandemic with a safe, accessible, cost-effective, and sustainable solution!
At least one small blessing of the current state of affairs is not having to sit through a boring commencement speech. I am still going to follow standard tradition and share my 40-plus years of reflections and advice, but now you have the freedom to simply skip ahead and begin celebrating your accomplishment from a safe distance.
I will keep it simple and role model one of my life takeaways – frame things as simply as possible.
• Embrace lifelong learning – you are celebrating a great accomplishment today, however, in reality, you are still very early in your learning process. Stay curious, open minded and be a critical, scientific-based thinker.
• Leadership – study, reflect and develop your approach to becoming an increasingly effective leader. Early in my career I had more of a Hollywood inspired view of leadership. It wasn't until I had the privilege to work for some great leaders that I recognized what it takes to develop the critical skill set needed to engage and influence others, something that is as important in your personal life as in professional settings.
• Respect and caring – personal relationships will be the foundation for almost everything you accomplish, and it all starts with sincere behaviors that exhibit care and respect for others. Listen and consider before judging.
• Take risks, try new things and don't fear failure – many of my most valuable growth experiences came as a result of overcoming my reluctance to leave a comfortable situation for a new one that wasn't really part of my plan.
These concepts are important in both professional and personal settings. The same skills required to lead a team toward creating a breakthrough product can be used to convince a team of five-year-olds to space themselves on a soccer field, without having everyone simply chase the ball. And no matter the setting, an effective approach to leadership will increase the odds of garnering success and a sense of fulfillment, accomplishment and, possibly most important, fun!
Congratulations to the University of Illinois ChBE Class of 2020! Congratulations as well to all the parents, families, and supporters of the graduates. Another blessing of these times is a new appreciation of teachers by all the parents who were suddenly thrust into homeschooling their children. Please take the time to give a special thanks to all the teachers who inspired you and built the foundation for your success.
While the curses of the Covid-19 pandemic are quite obvious, I am hopeful that, over the next decades, you will be able to look back and see the blessings of your senior year experiences, as they will have shaped both you and the world you live in.
No doubt you are all destined to live in interesting times!