ChBE Professor Ying Diao earns NSF CAREER award
Dr. Ying Diao, assistant professor and Dow Chemical Company Faculty Scholar, has been awarded a National Science Foundation CAREER Award for her research proposal, "Multiscale Assembly of Conjugated Polymers at Dynamic Reconfigurable Interfaces."
The National Science Foundation's Faculty Early Career Development Program's CAREER Awards are prestigious and competitive awards given to junior faculty who exemplify the role of teacher-scholar through outstanding research, excellent education, and the integration of education and research within the context of the mission of their respective organizations.
The program will provide five years of support to Diao's research project as well as a number of educational outreach and public engagement activities in the areas of directed assembly, polymer sciences, and organic optoelectronics.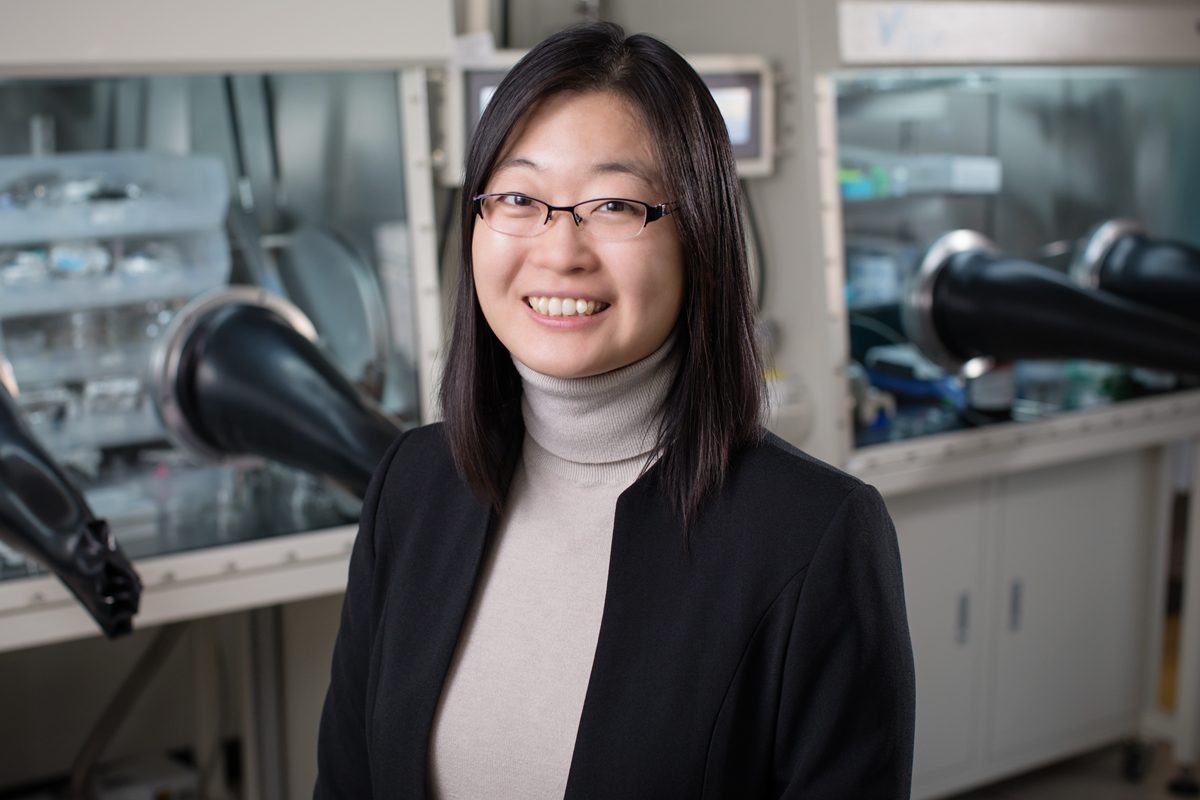 Diao received her Ph.D. degree in Chemical Engineering from MIT in 2012 and completed her postdoctoral studies in the Department of Chemical Engineering at Stanford University. She joined the Illinois faculty in 2015. Her work has focused on developing fundamental understanding of and innovative methodologies for directed assembly of functional materials and their applications in electronics, renewable energy and healthcare.
Her proposal for the CAREER Award aims to develop dynamic, reconfigurable interfaces to direct the assembly of semiconducting polymers into highly ordered structures across length scales. Controlled assembly of electrically active materials has been a cornerstone of the electronics and energy industries. In recent years, there has been an increase in semiconducting polymers which could be applied in everything from flexible electronics to imperceptible medical devices. But there remains a challenge in controlling the assembly of semiconducting polymers from the molecular to the device scale.
"I am really excited for the opportunities this CAREER award brings to my group. The award will enable us to explore new concepts and to uncover unknown mechanisms of directed assembly of semiconducting polymers – a new area I ventured into since joining Illinois," Diao said.
Ultimately the goal of such work is to enable high-performance and low-cost printed electronic, energy and biomedical devices which interact seamlessly with the human body and the living environment.
Diao's CAREER proposal also includes planning for outreach activities, including educational outreach for high school girls and mentoring through the Illinois Scholars Undergraduate Research Program.